Windows in the Enterprise
Windows 1.0 was the first of Microsoft's GUI-based operating systems, released in 1985. See complete definition.
Articles :

Windows in the Enterprise
VMware's Unified Endpoint Management is the future of managing Windows and mobile devices, but you can't just replace 20 years of Windows management. How do we get there? Continue Reading

New PowWow CEO Kia Behnia gives us a tour of how PowWow SmartUX transforms Windows applications into mobile apps at VMworld 2016. Continue Reading

The number of Windows PCs worldwide has increased in the last ten years in spite of a much larger, diverse market. Continue Reading
View All Articles
Podcasts :

Windows in the Enterprise
In this podcast Ashok Sankar, VP of Product Strategy and Development for Raytheon Cyber Products joined us to talk about Virtual Mobile Infrastructure (VMI). We began by wrapping up what happened at the Raytheon conference, and talked in more detail about the use cases for Raytheon's VMI solution. Continue Reading

Colin, Jim, and I just recorded our first Consumerization Nation podcast of 2013! We mostly talked about Blackberry and the new BB10 devices, but we also covered Windows Phone 8, the future of enterprise mobility management, and the new 128GB iPad. Continue Reading
View All Podcasts

Download this free guide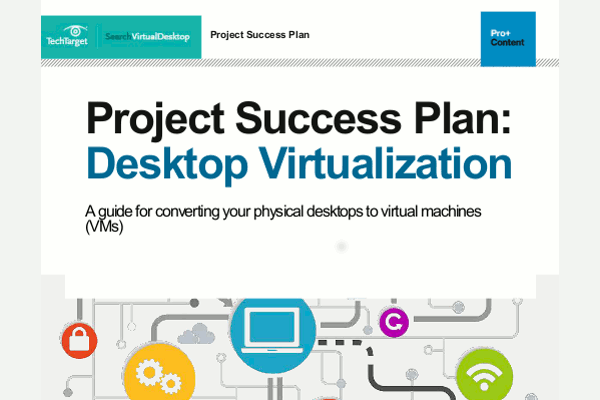 Download: Your 50-page VDI project success guide
Whether you're in the beginning phases of a VDI project, or already operating a fully virtualized desktop environment, this expert guide features 12 chapters that provide step-by-step details on comparing VDI vendors, hardware, staffing and budgeting considerations, post-deployment misconceptions and much more.
Videos :

Windows in the Enterprise
Eduardo Campoy

A few weeks ago back at Mobile World Congress, Intel announced their latest Atom processor, codenamed Merrifield.

As you're hopefully aware, BriForum 2013 London is taking place this week. I kicked off the conference yesterday morning with a 20-minute "State of the Industry" keynote presentation.
View All Videos