Virtual Desktop and VDI Printing
Printing in virtual desktops, VDI, and Terminal Server-based environments has always been challenging. (Mainly due to the fact that the application you want to print from is running remotely, yet the printer you want to print to is local.) So to combat this, there have been quite a few innovations in the printer space... things like driver-free printing, driverless printing, universal drivers. Citrix and Microsoft have each added specific capabilities to their products to help people print. We've also seen third-party vendors like ThinPrint, triCerat, and UniPrint come to market over the years.
Articles :

Virtual Desktop and VDI Printing
PrinterLogic's centrally-managed direct IP printing seems refreshingly simple, but will it work across all of desktop virtualization? Continue Reading

It's hard to make printing interesting, though lately I feel like the industry has been doing some noteworthy things, even though it has been addressing the same problem for 17 years. Continue Reading

I often forget about printing until I absolutely need it, and from my home office where I blog, make PowerPoint presentations, send emails, and take briefings, I rarely have a need to print. When I do, it's usually a pretty simple laptop-network-printer operation without any real complexity. Continue Reading
View All Articles

Download this free guide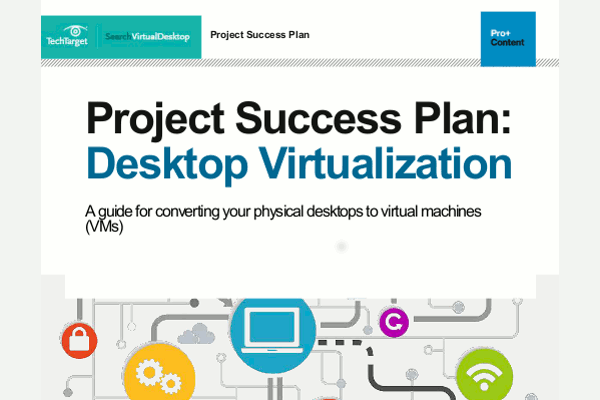 Download: Your 50-page VDI project success guide
Whether you're in the beginning phases of a VDI project, or already operating a fully virtualized desktop environment, this expert guide features 12 chapters that provide step-by-step details on comparing VDI vendors, hardware, staffing and budgeting considerations, post-deployment misconceptions and much more.
By submitting your email address, you agree to receive emails regarding relevant topic offers from TechTarget and its partners. You can withdraw your consent at any time. Contact TechTarget at 275 Grove Street, Newton, MA.
You also agree that your personal information may be transferred and processed in the United States, and that you have read and agree to the Terms of Use and the Privacy Policy.

Videos :

Virtual Desktop and VDI Printing
Roger Jansson

Andrew Parlette

Presented by Eric Musgrave
View All Videos