Will Hyper-V 3 and SCVMM 2012 be as disruptive as people are saying?
Microsoft showed off a demo of Shared-Nothing Live Migration using Hyper-V 3 and SCVMM 2012, and twitter was awash with comments like @fordeg's "VMware got kicked in the nuts today at MMS 2012".
This Article Covers
RELATED TOPICS
Yesterday during the Microsoft Management Summit keynote, Microsoft showed off a demo of Shared-Nothing Live Migration using Hyper-V 3 and SCVMM 2012, and twitter was awash with comments like @fordeg's "VMware got kicked in the nuts today at MMS 2012". And, while the technology certainly is cool and is something the industry has been waiting for, is it really all that disruptive?

Download this free guide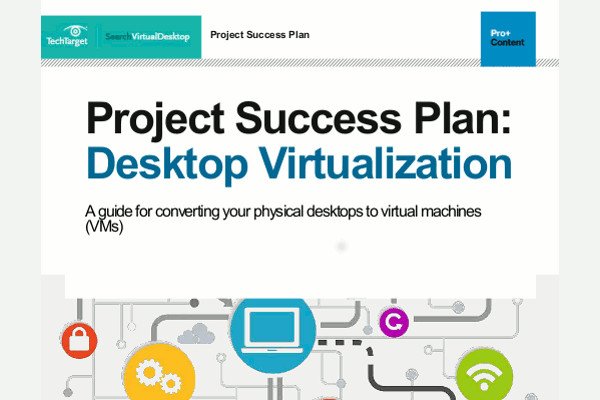 Instant Download: All-Inclusive 51-Page VDI Project Success Plan
When planning for VDI success, where do you begin? What options are available? What challenges might you run into? This expert all-inclusive VDI guide features 12 chapters to provide details on how to plan for a successful deployment, compare vendors and products, determine your ROI and much more.
By submitting your personal information, you agree that TechTarget and its partners may contact you regarding relevant content, products and special offers.
You also agree that your personal information may be transferred and processed in the United States, and that you have read and agree to the Terms of Use and the Privacy Policy.
For starters, it's unrealistic to think that VMware and Citrix aren't also working on solutions that provide similar functionality. Yes, Microsoft is ahead of the pack in that regard, but it's not like that was a secret feature that was dropped on us out of nowhere today. We've known about it since at least last September, possibly earlier than that. It stands to reason that both Citrix and VMware have something in the works, and we may learn of that functionality as early as Citrix Synergy in a few weeks. VMworld is in September, so we may have to wait that long to hear something from them.
So, in that regard, I'm not convinced that this will turn the platform virtualization world on it's head. Yes, it's cool. Yes, I'm excited to have this functionality. Ultimately, though, I expect to have this from every platform, and sooner rather than later.
What occurred to me later in the day was that the people cheering the loudest for this might be the companies that have aligned themselves with local storage. Companies like V3, Pivot 3 (something about that number 3), and even Dell with their R710 (part of the DVS reference architecture) stand to benefit the most from essentially free functionality. These hardware companies now get the benefit of the features without actually developing their own solution, like Nutanix did. Speaking of Nutanix, it's a good thing they have many other features, because this raises the level of competition between their product and the other appliance-based, local storage options.
Software companies also benefit. Citrix VDI-in-a-Box can immediately benefit from live migrations, since it was one of the main disadvantages of their local storage model. Other companies like Quest or Nexenta, who's built a solution that allows you to easily deploy VMware View on local storage and still use some advanced functionality like Linked Clones, can also benefit from this technology being built in to hypervisors.
It's all pointing to the commoditization of hypervisors. Once everyone has the same functionality as the others and the playing field has been leveled, we can stop worrying about it from the desktop virtualization perspective and focus on other things. Platforms, management features, integration, and security all rise to the forefront. I can see a future where we don't get asked "which is better, XenServer, ESX, or Hyper-V?"
What do you think? Is this kind of technology in Hyper-V disruptive, a non-starter, or the sign of the future where the focus is on other supporting technology? While we're at it, does it change your tone at all on the local versus SAN storage debate? It's certainly one more feature that you can take out of the SAN column.