Why doesn't Citrix use HDX Connect with XenServer?
One conversation I find myself having at the different shows and meetings we attend is whether or not HDX Connect
This Article Covers
RELATED TOPICS
One conversation I find myself having at the different shows and meetings we attend is whether or not HDX Connect (a.k.a. PortICA, a.k.a. Project Trinity) will ever be used outside of XenDesktop. PortICA was essentially the baseline for Citrix Desktop Server, which eventually became XenDesktop. Since then, it's been unofficially renamed to HDX Connect, but its use has been limited to only XenDesktop so far.

Citrix has been trying to find a viable place to use the technology without letting go of their prized intellectual property. While there are plenty of use cases that we can come up with, the possibility of using someone else's Terminal Server product or desktop broker with Citrix's protocol has so far kept HDX Connect off the shelves.

Today, Brian and I were talking about HDX Connect and we realized that there is a way it can be used without letting it into the wild completely--XenServer.

If HDX Connect were included in the XenServer Tools package that gets installed on each guest VM, and the XenServer Management Console given the ability to directly connect to HDX sessions, admins could take advantage of all the features of HDX and avoid using VNC or RDP.

It amounts to little more than a value-add for XenServer, but it would put to use a capable technology that is otherwise collecting dust. It also might lead to more use-cases for HDX Connect in other situations, like pay-for solutions for home access or free use for small deployments that could lead to large scale deployments with all the other Citrix products.

I know Citrix will pay attention to this, so sound off. Do you think including it in XenServer is a good idea? If you can think of any other use cases, post them, too!

Download this free guide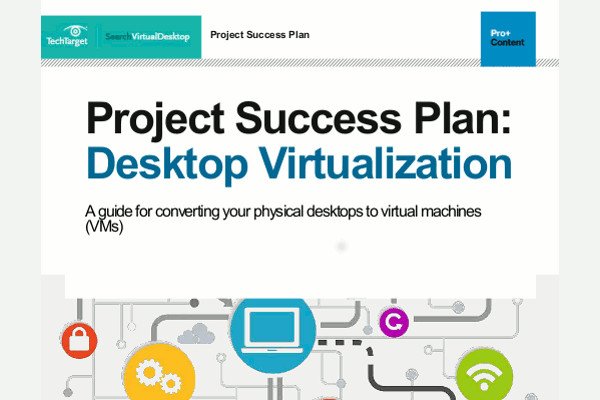 Instant Download: All-Inclusive 51-Page VDI Project Success Plan
When planning for VDI success, where do you begin? What options are available? What challenges might you run into? This expert all-inclusive VDI guide features 12 chapters to provide details on how to plan for a successful deployment, compare vendors and products, determine your ROI and much more.
By submitting your personal information, you agree that TechTarget and its partners may contact you regarding relevant content, products and special offers.
You also agree that your personal information may be transferred and processed in the United States, and that you have read and agree to the Terms of Use and the Privacy Policy.