Why client hypervisors will be a big deal. Hint: It's NOT about running multiple VMs.
Client hypervisors are all the rage now. Both VMware and Citrix are working on them, as are startups Virtual Computer and Neocleus.
This Article Covers
RELATED TOPICS
Client hypervisors are all the rage now. Both VMware and Citrix are working on them, as are startups Virtual Computer and Neocleus. However, I think there is one big misconception about these things…

Download this free guide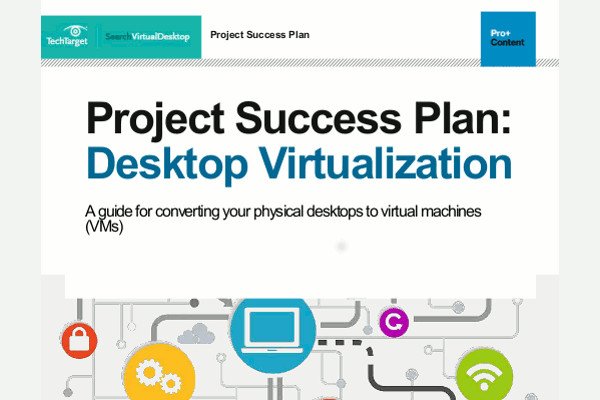 Instant Download: All-Inclusive 51-Page VDI Project Success Plan
When planning for VDI success, where do you begin? What options are available? What challenges might you run into? This expert all-inclusive VDI guide features 12 chapters to provide details on how to plan for a successful deployment, compare vendors and products, determine your ROI and much more.
By submitting your personal information, you agree that TechTarget and its partners may contact you regarding relevant content, products and special offers.
You also agree that your personal information may be transferred and processed in the United States, and that you have read and agree to the Terms of Use and the Privacy Policy.
Most people talk about the impact of client hypervisors being that they will allow client machines to easily run more than one VM at the same time. While this is technically true, I do not believe this is the most important reason that client hypervisors will exist.
To me, the BIG advantage of the client hypervisor is that it will hide the real client hardware from the guest OS, thus allowing a single Windows disk image to run on different devices from different manufacturers. In other words, the client hypervisor will become the new "HAL." (That's "HAL" as in "Hardware Abstraction Layer," not that computer from the movies.)
The ability to run a single copy of Windows anywhere (or, more appropriately, the ability to boot a single Windows disk image file anywhere) is a big part of my VDI 2010 vision, and a client hypervisor is needed to make that work end-to-end.
And that is the "game changing" part of the vision.
That's not to suggest that the ability to run multiple OSes on the client device won't be cool or useful. But in terms of having the most impact on the industry, being able to boot a single "master" Windows disk image anywhere will have a much bigger impact than a client device's ability to run more than one OS at a time.
So the next time you hear someone say, "Gee, I don't get what the big deal is about client hypervisors. Who cares if I can run multiple VMs?", you'll know what to tell them:
Improvements in app virtualization will lead to a greater percentage of apps being virtualized, and thus able to be provided on-demand to personalize the environment of a user booting from a shared master disk image.
Improvements in user environment personalization and virtualization will lead to a greater percentage of user settings and data being separated and saved outside of the OS, thus enabling users to boot from a shared master disk image while still getting their own custom environment.
Both of these mean that if we can figure out how to provide a single, generic master Windows image to our users no matter where they are, their apps, data, and personality can be applied on-demand once they load the shared master image.
Server-based virtualization platforms and VDI are already helping us do this for applications and desktops that are executed remotely. Client hypervisors will help us do this for local OSes (either pre-streamed and cached or booted on-demand).
PRO+
Content
Find more PRO+ content and other member only offers, here.