Virtual Desktops and N=1
This will probably shock a lot of you, but this will probably be my shortest post ever. It's been the buzz for quite some time.
This Article Covers
RELATED TOPICS
This will probably shock a lot of you, but this will probably be my shortest post ever.
It's been the buzz for quite some time. We spent a great deal of time talking about it at the last BriForum, I hear about it from customers in almost every meeting. What is it? Virtual Destkops. Besides the technical reasoning of where and why it does and does not work, of which I'm pretty confident some of those issues/challenges will be solved sooner rather than later, strategically it's just one way for IT to create value for the business and reduce some costs.

Download this free guide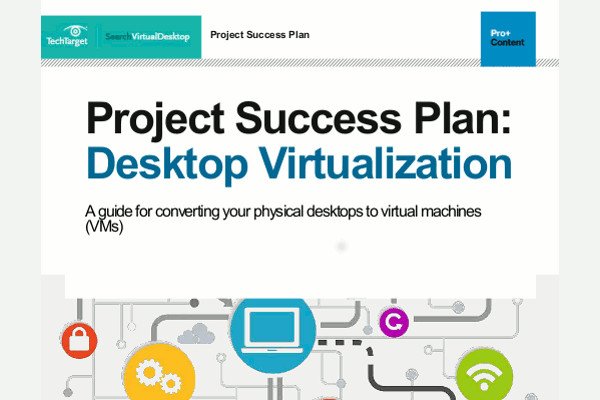 Instant Download: All-Inclusive 51-Page VDI Project Success Plan
When planning for VDI success, where do you begin? What options are available? What challenges might you run into? This expert all-inclusive VDI guide features 12 chapters to provide details on how to plan for a successful deployment, compare vendors and products, determine your ROI and much more.
By submitting your personal information, you agree that TechTarget and its partners may contact you regarding relevant content, products and special offers.
You also agree that your personal information may be transferred and processed in the United States, and that you have read and agree to the Terms of Use and the Privacy Policy.
I was meeting with a very large manufacturing client earlier this week and we were talking about the "user experience". I mentioned that there has been a lot of buzz around the "N=1 principle". I got "the look" (you know the one that says, "I have no idea what you are talking about"). I politely explained that this is where companies move away from just products and services and more to the individual "customer" experience. So, from an IT perspective, where the business is our customer, in order to create this value for the business doesn't it make sense to use virtual desktops as a way to focus on the individual user and their computing experience?
Citrix and VMware have talked about this user "personalization" for awhile now. Dan Feller did a great post over on the Citrix blogs on XenDesktop Design Concepts here and here. These two posts line out what to keep in mind when doing virtual desktops and delivering the OS and the apps to those virtual machines. So does it make strategic and, of course, economic sense to create a new IT service around virtual desktops? That's a big question. IT Portfolio Management is something that needs to be looked at, but I think this is a way for the folks buried deep inside the IT organization to put your heads together and innovate.