VMworld 2008 keynote updates
Good morning from VMWorld everyone.. I'm in the press workroom getting ready to head over to the General Session.
This Article Covers
RELATED TOPICS
Good morning from VMWorld everyone.. I'm in the press workroom getting ready to head over to the General Session. I wanted to let you all know that I'll be posting updates live here and on Twitter (follow me at c1tr1xguru). I'm very excited to hear more about the vData Center OS, the cloud initiatives, etc. Keep checking and refreshing this page so that you get the most up-to-date info as I post it up.

Download this free guide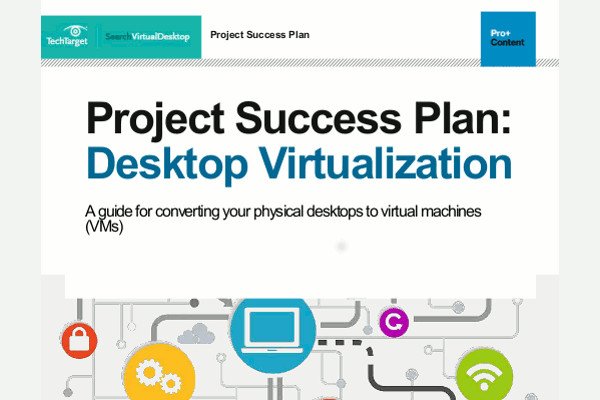 Instant Download: All-Inclusive 51-Page VDI Project Success Plan
When planning for VDI success, where do you begin? What options are available? What challenges might you run into? This expert all-inclusive VDI guide features 12 chapters to provide details on how to plan for a successful deployment, compare vendors and products, determine your ROI and much more.
By submitting your personal information, you agree that TechTarget and its partners may contact you regarding relevant content, products and special offers.
You also agree that your personal information may be transferred and processed in the United States, and that you have read and agree to the Terms of Use and the Privacy Policy.
Talk to you again soon.
Well folks, my apologies for the delay. There were no tables for the press or Internet access. So live updates were not possible.
Ok, so Paul said "cloud" over 35 times. Surprising, not really? He kicks off with a little "history" lesson of how the virtualization technology came to be where it is today. Nice for those that are new to the technology.
The key things coming out of the keynote were these:
cloud is going to be a big fundamental change. Obviously
flexible, agile infrastructure. What have I been saying all along. Nothing new here, but it's good to see that companies are starting to come around to this "flexible IT"
Announcement of the new Intel Xeon 7400 series chipsets. Now the ability to vMotion between chipsets has finally become a reality.
Cisco and their enhanced mobility and simpler mgmt with virtual aware networks. Cool
vStorage: site recovery across storage vendors. Nothing new, but good to see that this has finally seen the sunlight.
It's great to see that VMW is moving to bring all the separate products, like Lab Manager, Stage Manager, and others into one main management console called App Manager.
I'll be posting up more, but it's time to get to some sessions. Keep checking the tweets. Tomorrow is Stephen Harrod's keynote laying out a technology roadmap.
What do you guys want to see or hear about? Let me know. Send me an email, text message, Twitter direct message...I'm available folks.