Symantec shows their integrated mobile strategy, including MDM & MAM, but they're missing one thing
During the last year, Symantec has been building up their mobile portfolio by making acquisitions and growing their mobility group. Recently they announced that all of their mobile device and mobile app management products will be available as a bundled suite.
This Article Covers
RELATED TOPICS
During the last year, Symantec has been building up their mobile portfolio by making acquisitions and growing their mobility group. Recently they announced that all of their mobile device and mobile app management products will be available as a bundled suite. While the suite has a wide variety of individual components, there are still a few holes and integration between some of the parts is limited. A few weeks ago Brian took a look at Symantec's overall desktop strategy—let's now look specifically at mobile.

Download this free guide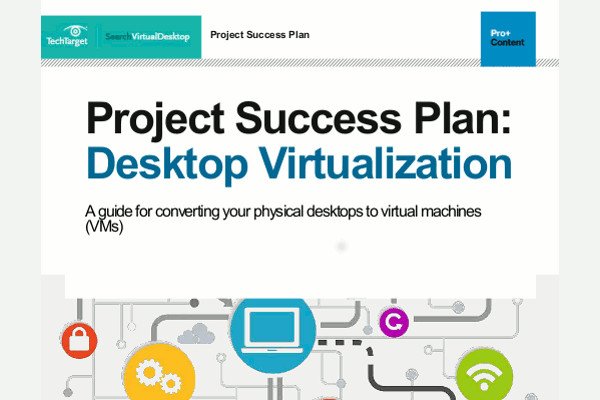 Instant Download: All-Inclusive 51-Page VDI Project Success Plan
When planning for VDI success, where do you begin? What options are available? What challenges might you run into? This expert all-inclusive VDI guide features 12 chapters to provide details on how to plan for a successful deployment, compare vendors and products, determine your ROI and much more.
By submitting your personal information, you agree that TechTarget and its partners may contact you regarding relevant content, products and special offers.
You also agree that your personal information may be transferred and processed in the United States, and that you have read and agree to the Terms of Use and the Privacy Policy.
Recent growth
Last week I talked to Rob Greer, the VP and GM for Enterprise Mobility at Symantec, and he told me that his group has grown from 30 people a year ago to 180 today. Symantec acquired Odyssey for mobile device management in March and Nukona for mobile app management in April which together accounted for about 40 people while the rest of the growth was organic. That was enough to get me to sit up and take notice, but talking to Rob, I really got the impression that he and the group have a good message around mobility and consumerization, including the idea of dual-persona mobile app management.
Components
What does Symantec have in the way of mobile management products? For device management, they OEMed Odyssey MDM for quite some time up until they acquired them in March of 2012. It's called Symantec Mobile Management now, and it supports iOS, Android, and Windows Phone. The back end can stand alone or be integrated with Altiris or SCCM.
For mobile app management, Symantec has App Center, which is everything they got with the Nukona acquisition. Nukona was one of the earlier vendors to introduce app wrapping, and they have a basic content distribution system (not real file-syncing), managed site-specific browsers for HTML 5 apps or internal web apps, and their own basic MDM component, too. The Symantec App Center Ready Program is available for third-party vendors to offer apps with Symantec's MAM features already built-in.
For Android in particular, Symantec collects data from app stores, mobile device agents, and third-party malware information sources to create an app reputation service. Essentially, a user will be notified if they try to download a publically-available app that has been identified as malware or as behaving in an inappropriate way. Email is secured by partnering with NitroDesk Touchdown.
All of these parts are available as the Symantec Mobile Suite, and the best part is that licensing is per user, not per device, starting at $114 per year.
What's still missing?
First off, it would be great if the MDM from Odyssey could work directly with the MAM from Nukona, and all be managed from one place. Right now the consoles are separate, and the MAM stuff doesn't have the Altiris and SCCM integration like the MDM.
In terms of app missing components, the biggest sore spot is a lack of real, modern mobile file syncing. The content distribution system they got with Nukona is great if you want to make sure your salespeople have the latest collateral, but a complete file syncing product should be the center of any company's mobility efforts.
The Symantec Mobile Suite is also missing an email app for iOS. Sure, email apps are more crucial because some Android devices lack security features, but the other main reason for sandboxed email—keeping personal apps from getting at corporate resources—is just as important on iOS as on Android.
While it's true that partners from the App Center Ready Program can provide these missing apps, that means you have to go out and buy them separately. And also if I'm doing dual-persona MAM, I want to be sure that all of the apps work together for the smoothest experience possible. If only Nukona had built these apps before the acquisition!
The future
All the mobility pieces are here in some form or another. Symantec has made references to better integration in the future, but nothing specific. Should we be optimistic? Knowing Symantec, though, and especially after reading Brian's recent article Here's how Symantec can dominate the "new" desktop. (Fingers crossed they don't screw it up.. again!) and all the comments, it's hard to not get discouraged. On the other hand, I'm approaching this with fresher eyes: mobile app management is exploding right now, the mobility group at Symantec is growing, and they get what's going on, too. So here's to hoping they capitalize on what they have to create a killer mobile suite.