Sun increases their VM reach by buying a desktop VM vendor. Wait, Sun has a VM reach?
Sun bought a small German company called Innotek, the maker of an open source desktop VM product called VirtualBox.
This Article Covers
RELATED TOPICS
Another interesting thing that happened when I had the flu last week was that Sun bought a small German company called Innotek, the maker of an open source desktop VM product called VirtualBox. Not to be confused with "Initech," Innotek's VirtualBox is similar to VMware Workstation, except that it's open source and completely free. It runs on Windows, Mac OS X, Solaris, and many flavors of Linux, and its guest VMs can run basically any x86 OS. From what I can tell this is based largely on code that Innotek (and the open source community) developed themselves. It's not based on any other hypervisor. It appears that Sun will keep VirtualBox free, and that their main goal is to provide a tool that lets developers test their code on multiple different platforms.

Download this free guide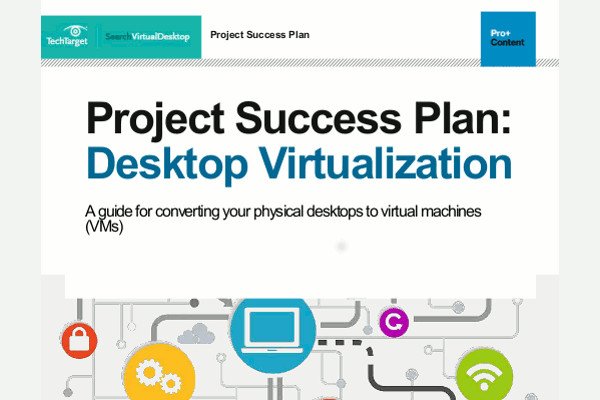 Instant Download: All-Inclusive 51-Page VDI Project Success Plan
When planning for VDI success, where do you begin? What options are available? What challenges might you run into? This expert all-inclusive VDI guide features 12 chapters to provide details on how to plan for a successful deployment, compare vendors and products, determine your ROI and much more.
By submitting your personal information, you agree that TechTarget and its partners may contact you regarding relevant content, products and special offers.
You also agree that your personal information may be transferred and processed in the United States, and that you have read and agree to the Terms of Use and the Privacy Policy.
Sun's press release mentioned that this would extend their xVM reach, prompting me to think "Sun has an xVM reach?" It turns out that Sun has a family of enterprise-class virtualization products called "xVM" (and "OpenxVM"). There's "Sun xVM Server, " a Xen-based bare metal hypervisor VM server. Unlike other Xen-based servers, such as Citrix XenServer or Virtual Iron, Sun's is (predictably) based on a Solaris kernel instead of Linux (still using Xen though). Sun claims this allows them to add features not found in other Xen-based products, such as Predictive Self-Healing.
Sun also just released a brand-new product called "xVM Ops Center" which adds provisioning, management, and monitoring to xVM Servers.
What do you think? Will tradition non-Sun customers use this stuff? Or will this stay in the Solaris / Sun niche community?