Slack for EMM, VMworld hype, & other EUC news - Friday Notebook, August 11
Also: Appdome and AppConfig, Samsung's phone/desktop hybrid, desktop virtualization pricing, and Slack for EMM.
This Article Covers
RELATED TOPICS
This is our weekly log of everything that's happened in the EUC, EMM, and desktop virtualization space, collected and co-written by Jack and Gabe.

Download this free guide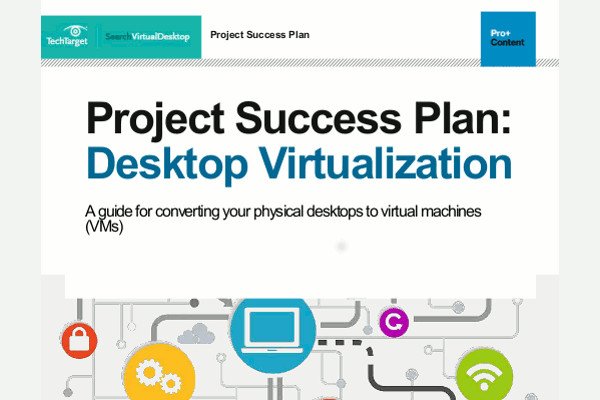 Instant Download: All-Inclusive 51-Page VDI Project Success Plan
When planning for VDI success, where do you begin? What options are available? What challenges might you run into? This expert all-inclusive VDI guide features 12 chapters to provide details on how to plan for a successful deployment, compare vendors and products, determine your ROI and much more.
By submitting your personal information, you agree that TechTarget and its partners may contact you regarding relevant content, products and special offers.
You also agree that your personal information may be transferred and processed in the United States, and that you have read and agree to the Terms of Use and the Privacy Policy.
News
VMware is kicking off the VMworld hype machine, putting out two blog posts that give a few more details. The first is about Horizon Cloud, but the information isn't all that earth-shattering since the features they're talking about having are the ones you'd expect (apps & desktops, cloud-based management, Blast Extreme, etc…). The most important part is that they will be demoing Horizon Cloud on Azure at VMworld, so those of us that have to "see to believe" will have something to look forward to.
In the other post, Frank Anderson demonstrates Skype for Business support along with VMware's Horizon Virtualization Pack that optimizes the experience. Frank includes two videos that show Skype for Business performance in both audio and video scenarios where the connection traverses the country. Tests are performed both with and without the Horizon Virtualization Pack, and the results show that VMware is quite serious about their support for Skype for Business. Your mileage may vary, of course, but it's worth checking out.
On the EMM side, VMware is doing its best to assure former AirWatch Connect attendees that VMworld will have plenty in store for them now that Connect has been folded in—There will be quite a few AirWatch sessions and a dedicated mobility zone with 20 sponsors. For comparison, there were 60 sponsors at Connect in 2016. Some of those 60 are simply in other parts of the VMworld expo, but we have to say, we still miss the dedicated mobility event.
This week Slack announced a few enterprise updates, including expanded SCIM support (for syncing more user profile details) and EMM support. Management is via the AppConfig approach, meaning that it requires iOS MDM enrollment or an Android work profile. For now, when an organization turns on EMM, they can configure the organizational domain in the client and do all the AppConfig basics; all members have to be on approved devices. There's room for more granuarity, but it's a good first step.