Sanbolic Clustered File System and Citrix Provisoning Server 5.0
Sanbolic created a guide to provide readers with the steps necessary to implement a highly scalable andhighly available Server and Desktop Provisioning solution.
This Article Covers
RELATED TOPICS
Sanbolic created a guide to provide readers with the steps necessary to implement a highly scalable and
highly available Server and Desktop Provisioning solution using Citrix Provisioning Server 5.0, Sanbolic Melio FS 2008, Sanbolic LaScala, and Storage Area Network (SAN) storage.

Download this free guide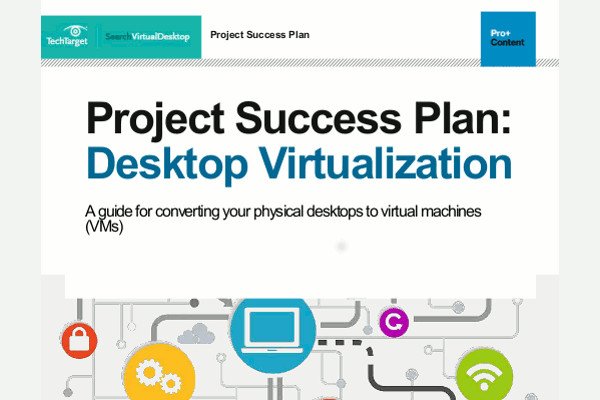 Instant Download: All-Inclusive 51-Page VDI Project Success Plan
When planning for VDI success, where do you begin? What options are available? What challenges might you run into? This expert all-inclusive VDI guide features 12 chapters to provide details on how to plan for a successful deployment, compare vendors and products, determine your ROI and much more.
By submitting your personal information, you agree that TechTarget and its partners may contact you regarding relevant content, products and special offers.
You also agree that your personal information may be transferred and processed in the United States, and that you have read and agree to the Terms of Use and the Privacy Policy.
Citrix Provisioning Server has great new features, including a scalable database architecture based on
Microsoft SQL Server 2005, a commonly supported and well-known management console via
Microsoft Management Console (MMC), a standard virtual hard disk format (Microsoft VHD), and
an intelligent, hierarchical approach to managing a Provisioning Server implementation, Citrix
Provisioning Server 5.0 offers organizations a solid foundation upon which to build a flexible, scalable,
dynamic delivery center powered by Citrix server (XenServer), desktop (XenDesktop), and
application (XenApp) virtualization technologies.
Sanbolic Melio FS is a 64bit clustered file system that provides multiple servers with simultaneous
access to the same storage partition or Logical Unit Number (LUN) on a SAN. With its advanced
transaction managers, symmetrical architecture, full journaling, and dynamic clustering capability,
Melio FS ensures the integrity of the data stored on the shared LUN by controlling read/write access
to the data by multiple servers at any given time.
Sanbolic LaScala is a host-based volume manager that incorporates advanced transaction management,
locking, and clustering technology, to simplify management and improve the flexibility and reliability
of shared storage environments. Using LaScala, multiple hosts can share access to and administer
storage volumes spanning multiple storage controllers and access to volumes can be secured by
defining host access to specific volumes using native Windows security tools such as ACLs and Active
Directory. In conjunction with a clustered file system like Melio FS, LaScala provides high performance
shared access to data on volumes striped across many disks residing on multiple storage controllers.
The complete guide can be downloaded here