Read our books interactively online
We made an update to the books section of our website last night. Previously we just posted a PDF of our books for you to download.
This Article Covers
RELATED TOPICS
We made an update to the books section of our website last night. Previously we just posted a PDF of our books for you to download. Last night we launched our new interactive web-based method of browsing book content. You can read two of our books online this way.

Download this free guide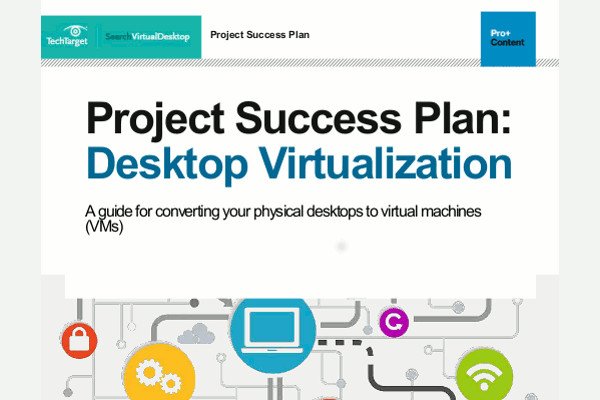 Instant Download: All-Inclusive 51-Page VDI Project Success Plan
When planning for VDI success, where do you begin? What options are available? What challenges might you run into? This expert all-inclusive VDI guide features 12 chapters to provide details on how to plan for a successful deployment, compare vendors and products, determine your ROI and much more.
By submitting your personal information, you agree that TechTarget and its partners may contact you regarding relevant content, products and special offers.
You also agree that your personal information may be transferred and processed in the United States, and that you have read and agree to the Terms of Use and the Privacy Policy.
The easy way has been to just post a PDF. But there are several problems with a PDF, including:
A PDF is stale as soon as it's generated. Online content can be continually refreshed and kept up-to-date.

A PDF not interactive, meaning that if you like or don't like something, the author has no way of knowing that. Look at all the great conversations that happen around each article. How cool would it be if that happened around each section in our books too?

We cannot collect usage metrics with a PDF. We have no idea which sections or pages are popular, and which ones no one reads. When the content is online, we know what is popular (and therefore where we should focus future efforts and more content.)

We cannot embed ads in a PDF. Let's face it. A book takes over 1,000 hours to write and publish, and we need to get paid by that. By keeping the content online, we can show ads.

Of course the PDF model has one main advantage:
A PDF can be read offline. Maybe in the future we'll create some kind of Apollo / Gears / Silverlight application that will let readers take web content offline, but we're not there yet.

I think the ultimate goal will be to offer dynamically-generated "pay for" PDFs. The idea is that all of the content will be free on the web. And then for some price per year, we can sell subscriptions to download PDF versions of the books. (Or maybe this is free for people who buy the printed book or something like that.) If we did that, we would make it so that the PDFs are generated on-demand, so that they are always up-to-date as of the moment they were downloaded.
We've been working on getting this book engine put together for awhile. (And a big thanks to Jack our intern for spending the past several weeks getting the book content into the web system.) Later this week (hopefully) we'll launch a standalone book reader that will "pop out" of the site. (It's basically a dedicated book reading engine that's more appropriate for reading large books than the web portal is.) In the meantime, what do you think of the concept of having these books online? What do you think of the interactivity?
One final note: A lot of people have been asking about our upcoming book on Citrix Presentation Server 4.5. Now that we have the book reader online, we will start publishing that book section-by-section for everyone to read. (For free of course!) Our hope is that we can have conversations and ratings on each section, so that when we finish that book, it's been "beta tested" by 10,000 community members. This is truly a different way of writing than five years ago where I would hole myself up in a room for six months and write non-stop.