Microsoft needs to allow other EMM vendors to manage the Office mobile apps
It's great that the Microsoft Office mobile apps are available all over the place, but Microsoft needs to go one step farther and allow other enterprise mobility management vendors to manage the apps. When I say all over the place, I mean it.
This Article Covers
RELATED TOPICS
It's great that the Microsoft Office mobile apps are available all over the place, but Microsoft needs to go one step farther and allow other enterprise mobility management vendors to manage the apps.

Download this free guide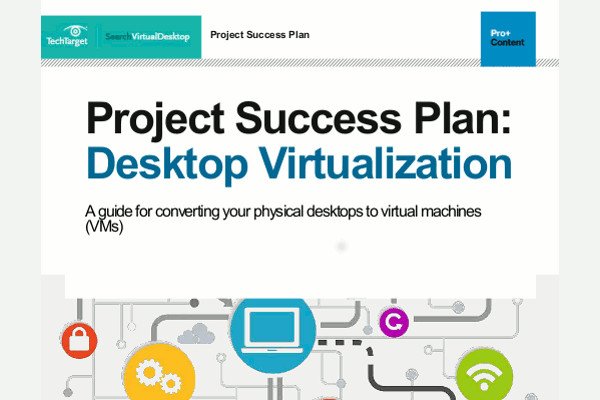 Instant Download: All-Inclusive 51-Page VDI Project Success Plan
When planning for VDI success, where do you begin? What options are available? What challenges might you run into? This expert all-inclusive VDI guide features 12 chapters to provide details on how to plan for a successful deployment, compare vendors and products, determine your ROI and much more.
By submitting your personal information, you agree that TechTarget and its partners may contact you regarding relevant content, products and special offers.
You also agree that your personal information may be transferred and processed in the United States, and that you have read and agree to the Terms of Use and the Privacy Policy.
When I say all over the place, I mean it. Almost all of the Office apps have been available for iOS and Android for a while now, and on top of that soon certain Samsung and other Android devices will come with the apps pre-installed. When the apps were first released, a paid Office 365 account was required to create and edit documents, but that was reversed last fall and now a paid account is only required to access certain advanced formatting features. Around the same time, Microsoft added direct integration to Dropbox, making it easier to get data in and out. Most importantly, they're widely acclaimed as the best mobile document editing apps around, and really there's no arguing with the fact that they're the real Office.
All this means that IT will have users that want to use the Office apps for work. It's easy to assume that since they're from Microsoft that they're safe to use, but remember that mobile security is different. From an enterprise mobility management standpoint, they're just like any other consumer apps—their sharing features and direct Dropbox integration means they could easily leak corporate data. (And remember that brouhaha about the Outlook mobile app? It's been partially resolved, but still it's a similar problem.) For companies that want to keep control over their data, some sort of mobile app management is necessary.
Currently the only way to manage the Office apps is to use Intune, Microsoft's EMM platform. Other EMM vendors can't wrap the apps or integrate their own management SDKs. Using the sharing controls built into iOS or Android doesn't work since Dropbox access is integrated directly into the apps. It's possible to have the apps to use a per-app VPN and then block the traffic on the network, but that's not always realistic. So to manage the apps elegantly, the only way to do it is with Intune.
Microsoft is positioning this as a selling point for Intune—you use Intune for EMM, and the mobile app management ecosystem you get also includes the real Office apps. Yes, that does make Intune more attractive, but is that realistic? Are customers going to make their EMM decision based on just Office?
Maybe. Or maybe not. At this point it seems like most EMM purchasing decisions probably aren't being made entirely on which apps can and can't be managed. (Who knows, though—if you have a different opinion or insight please share it in the comments.)
Companies that settle on other EMM platforms will still have plenty of alternate options for document editing, even though they don't happen to be real Office. The user experience may suffer a little bit, but this underscores the biggest issues facing mobile app management today: Device-based MAM controls are limited in their scope, and MAM controls built into apps are proprietary to individual EMM vendors, creating a fragmented mess of app compatibility.
That's why Microsoft should open up Office app management to other EMM vendors, too. Microsoft probably wouldn't want to let other vendors wrap the app, nor would they want to incorporate a bunch of different MAM SDKs, so they'd have to find some other way of making the Office app management APIs accessible. Other EMM vendors would have some work to do to support them, but considering that it's real Office most would be willing.
Microsoft made a big, important step when they decided to bring Office to iOS and Android, and we all certainly appreciate that. As others have said before, it's a great forward move showing that they are truly a software and services company. Now they need to take the next step and open up Office mobile app management. (Perhaps this could even be the first step towards MAM standards, an issue that I'm still passionate about.) Intune will still do well—it has plenty of other things to compete on.