Microsoft hates RDSH. What if they killed it? Hyper-V is the new MultiWin!
While doing research for our upcoming DaaS book, (look for it next week!), I spent some time-too much time, really-buried in Microsoft licensing documents explaining licensing for Windows client SA, SPLA, and Office.
This Article Covers
RELATED TOPICS
While doing research for our upcoming DaaS book, (look for it next week!), I spent some time—too much time, really—buried in Microsoft licensing documents explaining licensing for Windows client SA, SPLA, and Office. One thing that became clear to me was that Microsoft does not like RDSH. I found reference after reference to why VDI is better than RDSH. Some were passive aggressive back-handed digs, while others were right out there, dissing RDSH's session-based foundations.

Download this free guide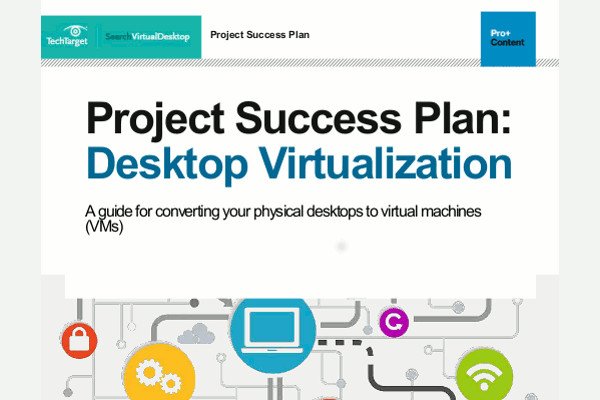 Instant Download: All-Inclusive 51-Page VDI Project Success Plan
When planning for VDI success, where do you begin? What options are available? What challenges might you run into? This expert all-inclusive VDI guide features 12 chapters to provide details on how to plan for a successful deployment, compare vendors and products, determine your ROI and much more.
By submitting your personal information, you agree that TechTarget and its partners may contact you regarding relevant content, products and special offers.
You also agree that your personal information may be transferred and processed in the United States, and that you have read and agree to the Terms of Use and the Privacy Policy.
I guess this should come as no surprise. Ron Oglesby and I joked about this ten years ago when we went to our first MVP conference. Everything we said to the Terminal Server product group at Microsoft was met with them saying, "Yeah, we agree with you. It will never happen because..." The next eight years of MVP conferences for me were no different. It felt like everyone on the Remote Desktop team was there because they'd pissed someone off. I vividly remember a conversation over beers with a the senior member on that team who said, "Look, you have to understand where this company's roots are. Terminal Server will never be a priority."
So now it's 2014. I haven't seen anything in the past ten years to change my mind. When it comes to rich Windows computing, Microsoft loves Windows client. They want to push DaaS customers to buy SA for their desktops and to use "real" Windows client OSes from their providers rather than RDS sessions. (Heck, look at the price increases of RDS CALs in SPLA. It sure feels like this is Microsoft trying to force the market to Windows client.)
Here's where my crazy mind is going around this. What if Microsoft decided that they're going to kill the RDSH option, meaning you'd have to remote 1-to-1 Windows computers?
Think about it. When Citrix invented MultiWin in the 1990s, x86 hypervisors didn't exist. (MultiWin is the core technology that lets multiple users to log in to the same RDSH server. Citrix created it and licensed it to Microsoft in the late nineties.) Back in those days, MultiWin was literally the only option you had to connect multiple interactive users to the same physical server.
But now we have hypervisors. Now we can run a bunch of VMs on a server and get the same effect of RDSH without MultiWin. Sure, this has been available for the past six or eight years, but the immaturity and performance of hypervisors and storage meant that a bunch of 1-to-1 VMs required more hardware (and cost) than the equivalent RDSH solution. But that's not the case today. Heck, now that we have non-persistent VM image sharing built-in to every hypervisor platform, you could argue that that's the preferred, dare I say "simpler" route.
Think about this from Microsoft's perspective? What possible benefit is there for them to keep developing and supporting RDSH? Hyper-V is the new MultiWin. (I originally thought a benefit would be that Microsoft wouldn't have to pay Citrix to license any of the MultiWin components from Citrix, but Citrix's annual reports from 2007-2012 specifically say that their agreements "do not provide for payments to or from Microsoft.")
Maybe Citrix has been clued into this, which is why XenApp is finally moving over to same platform as XenDesktop?
I'm not suggesting that Microsoft will kill RDS. They'll still have that technology, along with its related components like RemoteFX, to connect in a 1-to-1 way to Windows clients and Windows servers. It looks like Windows 8 (and Windows RT even!) have all the plumbing to be Remote App servers.
But in today's world, is RDSH an anachronism?