Let's make it official and call it "user virtualization"
When we talk about desktop virtualization, we often discuss the "layer" concept where we split the Windows OS into virtual hardware, OS, application, and user layers.
This Article Covers
RELATED TOPICS
When we talk about desktop virtualization, we often discuss the "layer" concept where we split the Windows OS into virtual hardware, OS, application, and user layers. The industry has generally agreed on terms like "hardware virtualization" and "app virtualization" (and even "desktop virtualization"), but when it comes to the user layer, it seems like every vendor uses their own term, including:

Download this free guide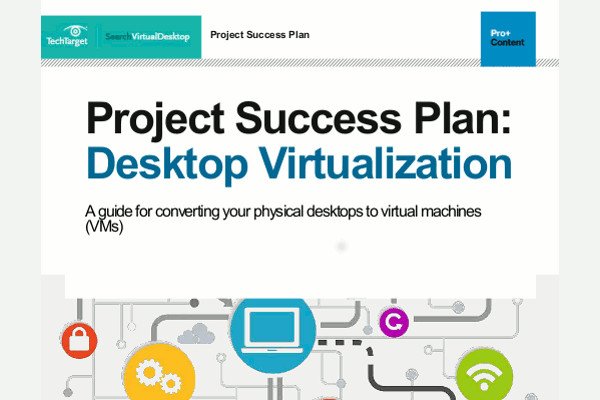 Instant Download: All-Inclusive 51-Page VDI Project Success Plan
When planning for VDI success, where do you begin? What options are available? What challenges might you run into? This expert all-inclusive VDI guide features 12 chapters to provide details on how to plan for a successful deployment, compare vendors and products, determine your ROI and much more.
By submitting your personal information, you agree that TechTarget and its partners may contact you regarding relevant content, products and special offers.
You also agree that your personal information may be transferred and processed in the United States, and that you have read and agree to the Terms of Use and the Privacy Policy.
Profile management
User profile virtualization
User workspace virtualization
User environment virtualization
User experience management
User state virtualization
User personality
User workspace management
From this point forward, I'm going to collectively refer to all of this as "user virtualization."
User Virtualization is more than just Windows profile management. In the days of Terminal Server-based solutions, slick ways to manage Windows profiles were all we needed since our Terminal Servers were only used for single application publishing (where the users' "real" desktop was still local) or for full desktop publishing for task workers (with simple needs). But now that we're trying to do desktop virtualization for more complex users, we need to capture "everything" the user does, not just the stuff that's been conveniently placed into the user profile folder or HKCU key.
Most of the user virtualization products have followed suit, evolving from "profile management" products in the early 2000s to full user virtualization products today.
The ultimate user virtualization product will capture everything a user does on a non-persistent desktop image, allowing that user to log off and log back in to a newly-refreshed image and have everything exactly as he or she left it.
Most of the products on the market today are pretty good, accounting for multiple OSes (Windows XP, Win7, 2008 R2) and allowing the user to be simultaneously logged into multiple desktops. (Maybe a local desktop plus a few remote Terminal Servers?) We're just now getting to the point where these user virtualization products intelligently deal with user data and user-installed applications, and we're starting to see some intelligent links between the user virtualization and app virtualization worlds.
User virtualization is big and will continue to get bigger. We'll be writing more about it on BrianMadden.com over the next few months, including a comparison of the top products (hopefully for Geek Week 2011).
By the way, here's a working list of the main vendors we're tracking in the user virtualization space:
AppSense
Immidio
Liquidware Labs
RES Software
Scense
triCerat
The Big 3 all have initiatives here too, although so far they're all more like traditional profile management products and not as advanced as some of the third party full user virtualization products.