I'm leaving the Citrix CTP program, but all is well and I still like Citrix
I am no longer a Citrix CTP. I decided not to re-apply for the program (which renews each July 1) this year.
This Article Covers
RELATED TOPICS
I am no longer a Citrix CTP. I decided not to re-apply for the program (which renews each July 1) this year. Ordinarily I wouldn't post something like this as a news item, but since I left the Microsoft MVP program in such a spectacular way last year because I was pissed at them, I figured that I'd let everyone know here that I'm not upset with Citrix or the CTP program. Quite the opposite, actually, as the Citrix CTP program is very well run and valuable for those who are in it.

Download this free guide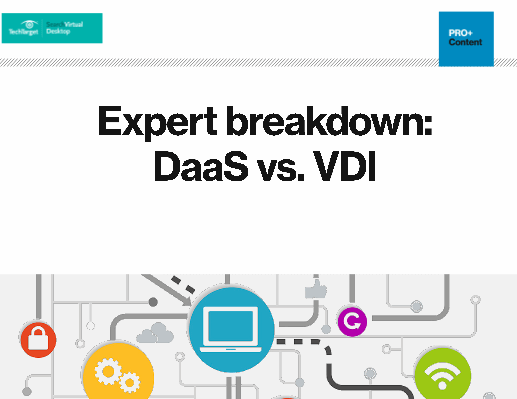 The virtual desktop migration—VDI vs. DaaS
Are you migrating towards a virtual desktop? Not sure whether or not you should host it in your data center (VDI) or in the cloud? Let our editors help. Compare and contrast VDI and DaaS pros, cons and use cases in this complimentary 17-page guide.
By submitting your email address, you agree to receive emails regarding relevant topic offers from TechTarget and its partners. You can withdraw your consent at any time. Contact TechTarget at 275 Grove Street, Newton, MA.
You also agree that your personal information may be transferred and processed in the United States, and that you have read and agree to the Terms of Use and the Privacy Policy.

So why am I leaving the program? My role in the industry has changed, and having access to all of Citrix's NDA and roadmap information was making it difficult for me to do my job. So instead I'm transitioning to Citrix's "press" program where I won't have access to any NDA information. Yay!
This is part of a broader push to get away from having access to NDA information in general. As a blogger / industry watcher / news sharer / etc., having access to NDA information stinks because I always have to think about what I'm "allowed" to mention or refer to and what I'm not. And if my job is to write stories and give speeches about our industry, then NDA conversations are a waste of time. If I can't write or talk about our conversation, then why are we talking? Just save it for when the news is announced.
So that's that. It's crazy to see how the CTP program has grown since our first meeting after BriForum 2006 in Washington DC. Some day I'll share the whole saga of how the program began, going back to the 2004 article that Ron Oglesby and I first wrote suggesting Citrix should become more community focused. (Let the record show that after many false starts, the guy at Citrix who actually made the program happen was Sumit Dhawan—their current VP of Mobile)—back when he was doing MetaFrame product marketing in Ft. Lauderdale.