How will Dell's upcoming EMM suite stack up against the competition?
Back in December, Dell announced a new mobility product called Dell Enterprise Mobility Management. With the release expected sometime this quarter, now is a good time to walk through what we know about Dell EMM.
This Article Covers
RELATED TOPICS
Back in December, Dell announced a new mobility product called Dell Enterprise Mobility Management. With the release expected sometime this quarter, now is a good time to walk through what we know about Dell EMM.

Download this free guide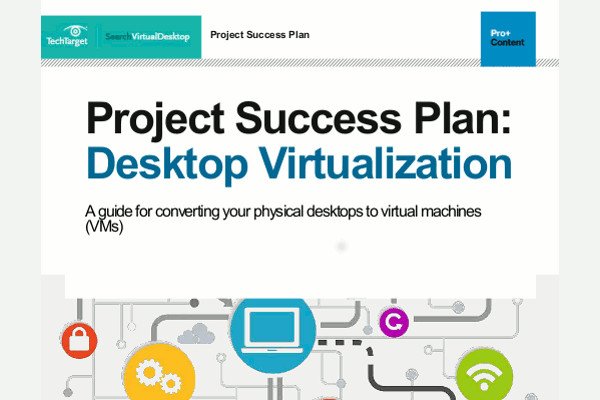 Instant Download: All-Inclusive 51-Page VDI Project Success Plan
When planning for VDI success, where do you begin? What options are available? What challenges might you run into? This expert all-inclusive VDI guide features 12 chapters to provide details on how to plan for a successful deployment, compare vendors and products, determine your ROI and much more.
By submitting your personal information, you agree that TechTarget and its partners may contact you regarding relevant content, products and special offers.
You also agree that your personal information may be transferred and processed in the United States, and that you have read and agree to the Terms of Use and the Privacy Policy.
The last time we checked with Dell was almost a year ago, and at the time they had four different MDM products that came from their acquisitions of Kace, Wyse, Quest, and Credent. They said that they would be building some sort of mobile app management, too, but overall their strategy was to "build for the long term."
The result of that long term building is Dell EMM, which actually includes more than just mobile products. Besides MDM and MAM, it includes PC management, a type-2 hypervisor for BYOD laptops, and thin client management.
The components of Dell EMM came from a lot of different places. The main MDM component came from Wyse Stratus, along with thin client management and the multi-tenant cloud platform that it all runs on. The PC management comes from the KACE appliance. The type-2 hypervisor comes from a partnership with Moka5. The iOS and Android container apps were built in-house by the same team that worked on Dell's Android phones a while back.) Dell EMM uses SonicWall for for certificate handling, VPN client, firewall, portals, reporting and alerts. Finally, Dell EMM uses IP from Credent for encryption.
With all those parts from different sources, one of the first questions is where they're at with integration. Right now the management consoles for the mobile products are fully integrated, along the reporting and compliance parts of the PC management. Full integration of the PC management consoles is still forthcoming, though.
Taking a closer look at the mobility components, the MDM supports iOS and Android. They're still evaluating Samsung SAFE and KNOX support, so no word on that yet. They're working on Windows Phone support for the future. For MAM, Dell currently has email, calendar, and contacts, a file manager, and a browser, all put together in one app that's available for iOS and Android. After the initial release, Dell expects to add VoIP capabilities, mobile file syncing, printing support, and an on-premises option.
Compared to other more established EMM vendors, Dell EMM doesn't go as deep yet. The question that still remains is how Dell EMM get farther into MAM—will they plunge into the still messy arena of app wrapping, partner Apps, and SDKs? Given their pragmatic approach, I expect that they'll wait a while longer before making any moves here. And then there's mobile file syncing. Dell announced a partnership with Dropbox at Dell World, but even though Dropbox for Business is improving, a file syncing service that simply plugs into existing on-premises storage might be more attractive for some customers (since I don't think mobile file syncing strategy should necessarily be linked to cloud file storage strategy).
However, the MDM and email containers the Dell EMM has now are perfectly adequate for where many companies are today with their mobility strategies. (The key to this is that they have both basic options for email, instead of one or the other.) This is where Dell's measured, "build for the long term" approach seems just right.
There are two other things that make Dell EMM stand out, as well. First, since Dell EMM includes PC, type-2 hypervisor, and thin client management, it can cast a much wider net than pure-play EMM vendors.
Second, buying software from Dell is certainly a different experience than buying software from a smaller mobility vendor—for customers that already use a lot of Dell Software products, this is just one more thing to put in the cart.