How does Citrix Presentation Server know what licenses you have when the server connection is lost?
One of the features of Citrix Presentation Server licensing that just about everyone knows about is that an individual Presentation Server will continue to function for 30 days after it loses connectivity to a Citrix License Server.
This Article Covers
RELATED TOPICS

Download this free guide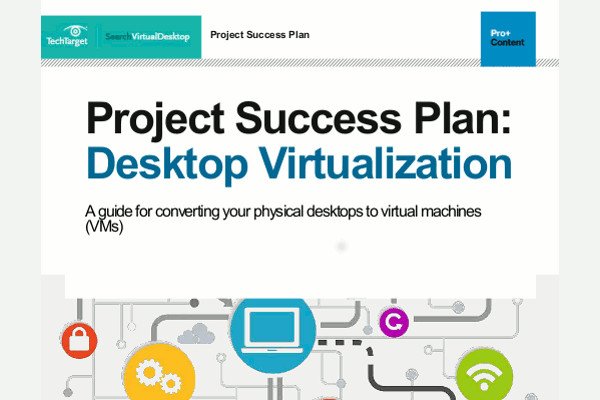 Instant Download: All-Inclusive 51-Page VDI Project Success Plan
When planning for VDI success, where do you begin? What options are available? What challenges might you run into? This expert all-inclusive VDI guide features 12 chapters to provide details on how to plan for a successful deployment, compare vendors and products, determine your ROI and much more.

By submitting your personal information, you agree that TechTarget and its partners may contact you regarding relevant content, products and special offers.

You also agree that your personal information may be transferred and processed in the United States, and that you have read and agree to the Terms of Use and the Privacy Policy.

One of the features of Citrix Presentation Server licensing that just about everyone knows about is that an individual Presentation Server will continue to function for 30 days after it loses connectivity to a Citrix License Server. Citrix does this in order to provide quasi-enterprise scalability of the licensing component, in that Presentation Servers in a multi-site farm will work for 30 days if the WAN link to the license server goes down.

But after 30 days, no new connections will be accepted.

This is cool, but it leads to the question, "How does the server know how many licenses I have and what's allowed if it can't contact the license server?"

Most people I've met over the years have assumed this information was stored in the zone's data collector (and therefore in the IMA local host cache on each server). However this is NOT correct. In fact in PS3 or newer farms (with no XP servers), the zone data collector / local host cache do not maintain ANY licensing information.

Instead, information about Citrix Presentation Server licenses is "cached" locally on each member server in a file called mps-wsxica_mps-wsxica.ini, stored in the \Program Files\Citrix folder.

The wsxica_mps-wsxica.ini file is a simple text file. It contains a snapshot of the number, types, and expiration dates of the various licenses maintained in the licensing database. Here's an example (with the CRC values changed, rendering this file not valid for actual use):


[LSD]
Version=3
LicModel=1
LSName=edgelabdc
ProdName=MPS
ProdFeatName=ENT
CRC=3470353123
SubSectionCount=2
[PLD_POOL_NODE_0]
PLD=CITRIX
HasMaxLicenseCount=0
CRC=1453495123
SubSectionCount=1
[PLD_POOL_LIC_NODE_0_0]
NumLic=5000
ConnLimit=0
GracePeriod=96
LicExpTime=3281852161200000000
LeaseExpTime=0
VendorStr=;LT=SYS;GP=96;SA=0;DUP_GROUP=HV
SAExpDate=2002.0101
CRC=2113943123
[PLD_POOL_NODE_1]
PLD=MPS_ENT_CCU
HasMaxLicenseCount=0
CRC=2311356123
SubSectionCount=1
[PLD_POOL_LIC_NODE_1_0]
NumLic=1000
ConnLimit=0
GracePeriod=720
LicExpTime=128615905200000000
LeaseExpTime=0
VendorStr=;LT=Eval;GP=720;CL=ENT,ADV,STD,AST;SA=0;ODP=0;AP=ADMIN/LOGON/-84D:NONADMIN/LOGON/-28D
CompList=ENT,ADV,STD,AST
SAExpDate=2007.0726
CRC=2954033123

Anyone who's ever looked through a .LIC license file from MyCitrix.com will notice some similarities to this INI file. The wsxica_mps-wsxica.ini file is created automatically on each Presentation Server the first time a server contacts the Citrix License Server, and it's updated whenever any licenses are changed in the licensing database.

For the most part, knowing about this file and how it works is really anecdotal trivia. But there are a few important takeaways:


If you ever have a problem where users are not able to login (with a licensing error) while your Presentation Server is not connected to the licensing server, now you know where to look. (Is this file present? Is it corrupt? Etc.)
During a license server connectivity outage, yes, you can reboot your member Presentation Servers, and yes, you can reboot your data collectors. The mps-wsxica_mps-wsxica.ini file will stay put as long as you don't actively delete it.