Frame launches cloud-based H.264 Windows remote app service for enterprises.
Back in 2013, I wrote about a startup called "Mainframe2", a new company that delivers Windows desktop apps as a service from AWS to a browser. They had an impressive demo of Autodesk Inventor running in the cloud which I embedded in the post.
This Article Covers
RELATED TOPICS
Back in 2013, I wrote about a startup called "Mainframe2", a new company that delivers Windows desktop apps as a service from AWS to a browser. They had an impressive demo of Autodesk Inventor running in the cloud which I embedded in the post. (I mean I embedded the actual application in the post which you could use—not a video of the application.)

Download this free guide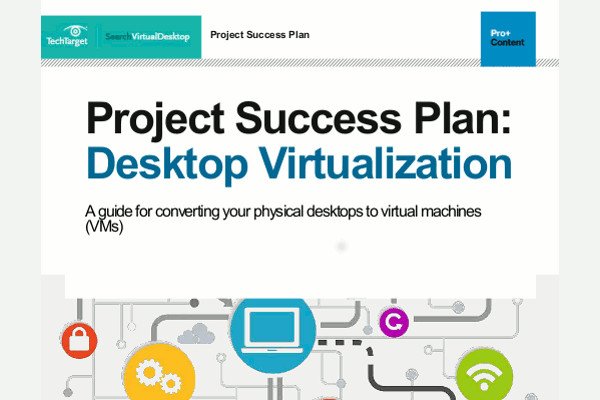 Instant Download: All-Inclusive 51-Page VDI Project Success Plan
When planning for VDI success, where do you begin? What options are available? What challenges might you run into? This expert all-inclusive VDI guide features 12 chapters to provide details on how to plan for a successful deployment, compare vendors and products, determine your ROI and much more.
By submitting your personal information, you agree that TechTarget and its partners may contact you regarding relevant content, products and special offers.
You also agree that your personal information may be transferred and processed in the United States, and that you have read and agree to the Terms of Use and the Privacy Policy.
Mainframe2's technology was based on their H.264-based delivery and all the cloud platform orchestration they did on the back end. The client is browser-based with no plugins required.
Over the past 18 months, Mainframe2 has had great success with ISVs. (If you're a software vendor and you have a desktop app that you want to make available as a service, you call them and they help you make it happen. Done.)
That said, since they focused on ISVs, we didn't tend to think too much about them from the enterprise IT standpoint and we haven't covered them on BrianMadden.com.
However that is all changing now, as Frame (as they're now called) is getting ready to launch a direct-to-enterprise version (called "Frame for Business") where they give enterprise IT departments access to their platform (still running in the cloud) to host and deliver their own Windows desktop applications. (So, really Frame is like a DaaS provider, using AWS, with a very simple self-service engine.)
Since their claim was that it was so simple, I went to fra.me (<— that is literally their URL. f-r-a-<dot>-m-e) and entered my email address. A few minutes later I had the confirmation email, which I used to login. The web interface is pretty much as you'd expect. It shows any apps that are published for that user (Windows or web), as well as an overall system status (green/yellow/red) and links to other settings and information:
They have a few sample apps you can try with the demo account. I chose Excel:
No real surprises. It felt fine. I like the stats they have in the lower left corner which show what the latency is and how far away you are from your server. You can also click the gear icon in to switch to or launch other apps, or to share your session (which it does by emailing a link—very cool!) or to disconnect or log off.
If you disconnect, Frame explains in lay terms what's happening:
For files, Frame can connect you to Dropbox, Box, or Google Drive, and when you do that you see a new drive share in your desktop for each service you connect. Again, very simple.
The best part is the price. Frame starts for businesses at $15 per month, per user. You end up buying a pool of hours that you can allocate however you want, and pricing goes up from there. But in terms of a very quick way to get your desktops up and running, or to try out DaaS, this is one of the easiest solutions out there.
The ultimate vision for Frame remains the same as it was for them in 2013 when they were founded. They want to make sharing a Windows application as easy as sharing YouTube videos.
Will Frame give Citrix or VMware a run for their money?
The real question for Frame will be whether this will be an actual alternative to Citrix or VMware in the published app space? It's not 100% apples-to-oranges since Frame only operates on the public cloud (a positive or a negative, depending on whom you ask). Then again, you can literally get up and running in three minutes. (The Frame for Business offering lets you assign apps to users, install your own apps, hook into your own authentication, etc.)
So yeah, on one hand, Frame is not as flexible as Citrix XenApp or VMware Horizon 6, but on the other, again, it's just so easy to get up and running. (And, frankly, their performance using just a browser as a client seems pretty dang good—perhaps better than Citrix and VMware? Well... you can be the judge of that.)
You can test drive Frame now to see it for yourself. They'll be officially launching next week which will be when you can install your own apps. I'm curious to hear about the experience from anyone who tries it, so if you do please come back and share your thoughts.
I'm also curious about your thoughts on Frame in general? Of course I am in "the more, the merrier" camp when it comes to vendors. What about you? Can you see a place for Frame? Can you see value? Big companies? Small? Niche? Mainstream? What do you think??