Conference report: Here's all the EMM news from RSA 2015
The 2015 RSA Conference ran in San Francisco this week. It's huge and covers all types of security technology, so there's no way I was going to attempt to cover the whole thing.
This Article Covers
RELATED TOPICS
The 2015 RSA Conference ran in San Francisco this week. It's huge and covers all types of security technology, so there's no way I was going to attempt to cover the whole thing. Instead, I want to share some of the enterprise mobility management-related news that came up during the week.

Download this free guide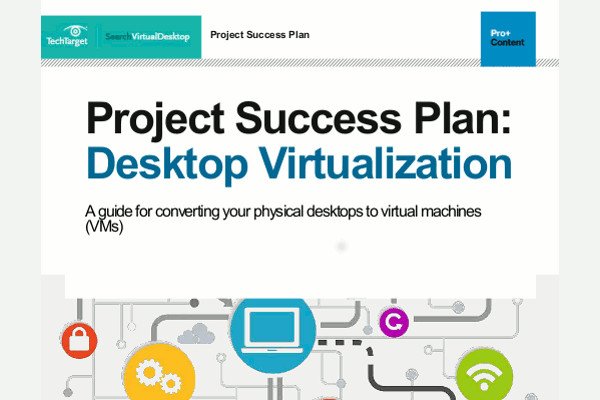 Instant Download: All-Inclusive 51-Page VDI Project Success Plan
When planning for VDI success, where do you begin? What options are available? What challenges might you run into? This expert all-inclusive VDI guide features 12 chapters to provide details on how to plan for a successful deployment, compare vendors and products, determine your ROI and much more.
By submitting your personal information, you agree that TechTarget and its partners may contact you regarding relevant content, products and special offers.
You also agree that your personal information may be transferred and processed in the United States, and that you have read and agree to the Terms of Use and the Privacy Policy.
Appthority Spring 2015 update
Appthority was one of the initial companies doing what's known as mobile app "reputation" analysis—instead of just looking for malware, the idea is that they look for any types of behavior that could potentially put corporate data at risk. This week Appthority announced their first on-device agent app, several new ways to create policies, and a new series of mobile security threat reports and accompanying blog. Of course there are a ton of threat reports out there, but what's appealing about theirs is that (1) all of the data is collected from their own customers and users, so you get an accurate picture of real threats to enterprise devices, not random who-knows-what from the far reaches of the internet; and (2) they're coming at it from the holistic app reputation angle, not just the malware angle.
BlackBerry acquires WatchDox
Blackberry's big announcement this week was that they are acquiring WatchDox, a security-oriented enterprise file sync and share vendor we've covered in the past. WatchDox fits perfectly with the rest of their "EMM with extra security products and features" angle. But that's not all BlackBerry announced—they also announced an R&D effort called the Center for High Assurance Computing Excellence (CHACE), and their subsidiary Certicom announced a new certificate management service for IoT devices. This illustrates just how diverse BlackBerry's efforts are. It's not exactly clear how all of this is relevant to a typical EMM buyer, but it re-enforces the message they're still building on their security legacy.
Centrify Privilege Service
Centrify announced a new cloud-based management service for privileged accounts and shared passwords. Typical examples would be service accounts on servers, but it can also be used to do multi-user management for services that don't officially support multi-user accounts. (Twitter is one common example.) Centrify Privilege Service also provides VPN-less remote access and session monitoring. It's all based on the Centrify identity and access management and EMM services I wrote about last week, so that means administrators can set all sorts of contextual access policies.
Pulse Secure Pulse One
Pulse Secure was created last year when Juniper spun off its NAC and VPN business and the resulting new company acquired MobileSpaces, an EMM startup with a brilliant Android MAM solution that could manage any app on any device. Pulse One, announced this week, brings NAC, VPN, and EMM together into a central policy manager.