Citrix tried to stem the anger by un-killing XenApp. Is 7.5 a realistic upgrade from 6.5? Seems not.
Many of you know that there's a shitstorm going on around Citrix XenDesktop and XenApp product packaging, versions, and features. To recap, for years Citrix XenDesktop and XenApp were separate products based on separate platforms.
This Article Covers
RELATED TOPICS
Many of you know that there's a shitstorm going on around Citrix XenDesktop and XenApp product packaging, versions, and features.
To recap, for years Citrix XenDesktop and XenApp were separate products based on separate platforms. XenApp was based on the IMA platform, and XenDesketop (since version 5) was based on something called "FMA." Having two platforms wasn't ideal since it essentially meant the two systems weren't really integrated. Sure, you could publish desktops and apps together, but on the back end you had different databases, different management consoles, different architectures, etc.

Download this free guide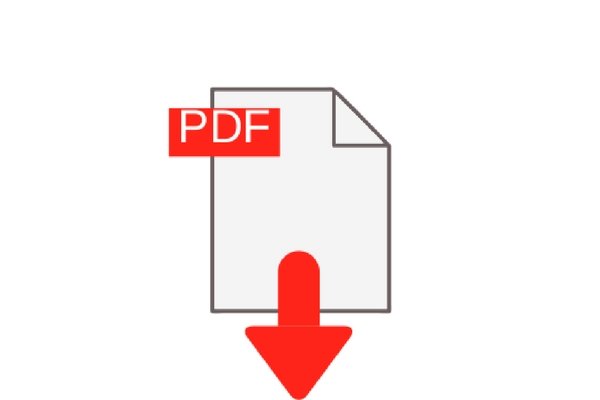 PDF DOWNLOAD: An in-depth look at the most-read Citrix headlines
Over the past year, Citrix has been at the center of countless news stories, and the BrianMadden.com team was there every step of the way reporting on the latest stories -- from major layoffs, to new XenApp and XenDesktop product features and everything in between. Take a look back at the headlines that caught the most buzz in this Citrix news guide.
By submitting your personal information, you agree that TechTarget and its partners may contact you regarding relevant content, products and special offers.
You also agree that your personal information may be transferred and processed in the United States, and that you have read and agree to the Terms of Use and the Privacy Policy.
That changed with XenDesktop 7.1, which Citrix announced would include the historic XenApp features. So XenApp would essentially go away and everyone would use XenDesktop. For those customers who only cared about legacy XenApp features, Citrix created a XenDesktop 7.1 App Edition which had concurrent licensing and worked with RDSH just like XenApp did.
While it's always hard to see a vendor kill off a product, really Citrix's move to combine XenDesktop and XenApp wasn't that big of a deal. What was a big deal was that with XenApp moving to the XenDesktop platform, that essentially meant that XenApp was moving from IMA to FMA. Again, this is cool in terms of product integration. (Citrix could finally get to have VDI and RDSH in a single product—something Dell vWorkspace has been doing for 8+ years.)
The problem was that the XenApp-like features of XenDesktop 7.1 are missing a lot of things that XenApp 6.5 had. (In other words, moving "XenApp" from IMA to FMA cost it a lot of features.)
Citrix CTP Alexander Ervik Johnsen wrote an article last October with the full list of XenApp features that didn't make it into XenDesktop 7.1 App Edition, including multi-ste management, SmartAuditor, Session Shadowing, Citrix App Streaming, Web SSO, Anonymous user support, CPU & Memory Optimization, HDX Seamless flags, advanced load balancing configuration, SCCM integration, app publishing folders, session pre-launch and lingering, farms that span multiple domains, session-based virtual IP addresses, server health monitoring and recovery, and local text echo.
So, um... yeah. It's easy to see why people weren't exactly excited to jump onto XenDesktop 7.1 for their current XenApp environments.
Now fast forward to January when Citrix announced, "No no! Wait! Remember how you got mad about us killing XenApp? Good news. It's back!" So now Citrix is working on XenApp 7.5 (with Web Interface!) to give customers what they want—a single product for publishing apps from RDSH servers. The "catch" is that XenApp 7.5 is also based on the new FMA platform architecture, so while it brings back a standalone XenApp product, it doesn't bring back all the features that are missing.
The other problem (in addition to all the features removed from XenApp 6.5 to 7.5) is that the migration path between the two is pretty much a "rip and replace."
So I wondered. What will people do? Is anyone seriously thinking about moving from XenApp 6.5 to 7.5? It seems like the only major limitation of 6.5 is that it only works through Windows Server 2008 R2, so if you need Server 2012 then you have to go to 7.1 or 7.5. Then again, I can't imagine that any customers are delivering apps via XenApp that actually require 2012, rather, it's more about companies wanting to keep their server estates in sync. But with Server 2008 R2 support (and therefore Citrix XenApp 6.5 support) lasting through 2020, maybe this isn't something that we'll see anytime soon? Maybe most people will wait for XenApp 8 or 9 or whatever's next which might be more tried and true with more features?
I did a (very) informal survey via twitter yesterday where I asked this question:
So what do you think? What are you planning on doing in your environment? I can totally see going to XenDesktop 7.5 since FMA has been around since XenDesktop 5. Moving to 7.5 should be pretty easy. But for XenApp, man, I don't know if I see a reason to move off of 6.5 anytime soon? Thoughts?