Citrix Employee Blogging Takes Off
First we asked for it. Then Mark Templeton responded and a few Citrix employees started blogging on their own.
This Article Covers
RELATED TOPICS
First we asked for it. Then Mark Templeton responded and a few Citrix employees started blogging on their own. Now there is an officially sanctioned site called CitrixCommunity.com that holds the blogs and opinions of Citrix employees.

Download this free guide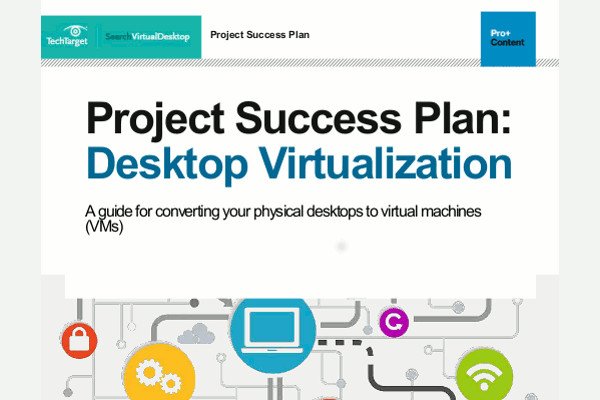 Instant Download: All-Inclusive 51-Page VDI Project Success Plan
When planning for VDI success, where do you begin? What options are available? What challenges might you run into? This expert all-inclusive VDI guide features 12 chapters to provide details on how to plan for a successful deployment, compare vendors and products, determine your ROI and much more.
By submitting your personal information, you agree that TechTarget and its partners may contact you regarding relevant content, products and special offers.
You also agree that your personal information may be transferred and processed in the United States, and that you have read and agree to the Terms of Use and the Privacy Policy.
I'm not clear on why the homepage has no content, but if you click on the blogs tab you'll get to the good stuff. In addition to hosting content for people who blog there, CitrixCommunity.com also aggregates the blogs of Citrix employees that appear elsewhere on the web. (i.e. There's no need to check all the individual Citrix employee blog sites, as CitrixCommunity.com rolls them all up into a single list.)
There are almost 100 posts from a few dozen authors so far. If you follow this industry, you definitely want to add the site's RSS feed to your reader. Why? Because this is the space that Citrix employees use to write about what's on their mind. Topics so far have ranged from anecdotes from customer meetings to changes in the Longhorn days to the history of Citrix.
Some of the bloggers have openly wondered about the value of the blog if no one is reading. In this web world, content is king. Once the content is there, the visitors will come. Personally I'll continue to read all of these blogs and post comments (and articles here if I really have a lot to say). Again, I cannot stress enough that anyone whose career is centered around Citrix needs to be reading this stuff. I would imagine that Citrix will end up having several hundred bloggers in the next year or so.
Here's to hoping that Citrix employees keep it coming, and that Citrix executives let them speak!