BriForum Video - Decreasing Windows Login Time
In this session, Michael will show you how you can achieve the same 5-7 second login time that he enjoys.
This Article Covers
RELATED TOPICS
At BriForum 2007 Amsterdam, Michael Thomason presented an updated version of his highly-regarded session entitled "Decreasing Windows Login Time." In this session, Michael will show you how you can achieve the same 5-7 second login time that he enjoys.

Download this free guide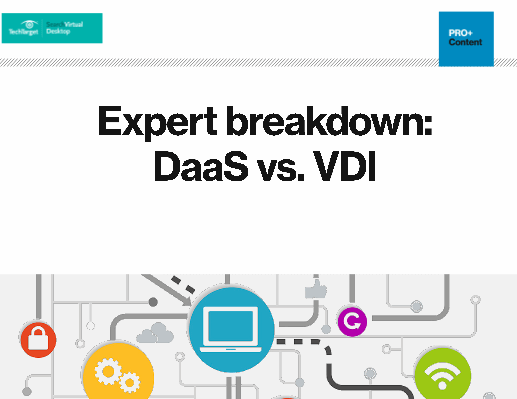 Download: VDI vs. DaaS – weighing the pros and cons
When evaluating delivery approaches , organizations are generally left with two options: VDI and DaaS -- but deciding which is right for your environment is no easy feat. Compare and contrast VDI and DaaS pros, cons and use cases in this complimentary 17-page editorial e-guide.
By submitting your email address, you agree to receive emails regarding relevant topic offers from TechTarget and its partners. You can withdraw your consent at any time. Contact TechTarget at 275 Grove Street, Newton, MA.
You also agree that your personal information may be transferred and processed in the United States, and that you have read and agree to the Terms of Use and the Privacy Policy.

From the session description:
As more and more users rely on Citrix/Terminal Services for application delivery, extremely fast login times have become more and more of a necessity. Not only does it enhance the user experience it also creates less resistance for porting applications. Between profile creation, policy processing, folder redirection, antivirus software, and "roaming profiles" login times seem to be increasing! Users expect consistent, reliable, and fast login times regardless of server user load.
Attendees will learn:
Detailed overview of the user login process.
Various system settings which dramatically decrease login time.
How to enable User Environment Debugging to trace user login experience to determine bottlenecks.
Streamline GPO policy processing time.
Proper antivirus software configuration and other various filter driver tweaks.
Various redirector and workstation service settings which enhance performance.
Understanding of how various disk/profile layouts affect login time.
How to reduce user profile size.
Demonstrate efficient methods for creating "roaming" user profiles/settings.
Recommended methods and techniques for folder redirection including Favorites, My Documents, IE history, cookies, and others.
Monitoring/Reporting on user login/application experience.
Michael will be updating his session once again for this year's BriForum in Chicago to include multi-threaded logons. Be sure to check out the session description.
To watch the session click here or on the screen shot below. You can download the PPT that accompanies the presentation here .