BriForum Agenda is just about done
Sunday, 9:30pm EST Well, I just finished putting together the agenda for BriForum. I can't help but be excited about the quantity AND quality of the content we've got.
Sunday, 9:30pm EST
Well, I just finished putting together the agenda for BriForum, and although I'm pretty tired after spending no less than 8 hours on it, I can't help but be excited about the quantity AND quality of the content we've got. We used Visio this year, instead of paper cutouts and a ton of table space. I think it worked out pretty well.

Download this free guide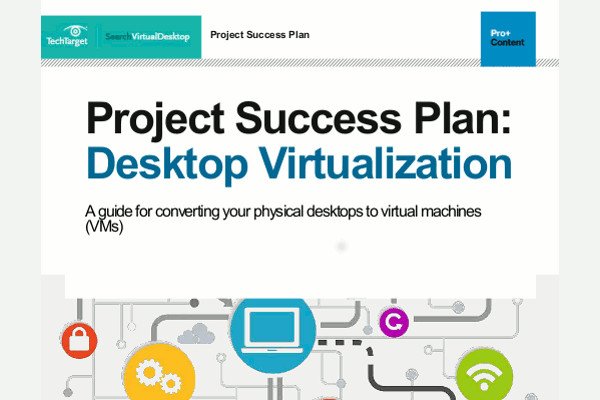 Instant Download: All-Inclusive 51-Page VDI Project Success Plan
When planning for VDI success, where do you begin? What options are available? What challenges might you run into? This expert all-inclusive VDI guide features 12 chapters to provide details on how to plan for a successful deployment, compare vendors and products, determine your ROI and much more.
By submitting your personal information, you agree that TechTarget and its partners may contact you regarding relevant content, products and special offers.
You also agree that your personal information may be transferred and processed in the United States, and that you have read and agree to the Terms of Use and the Privacy Policy.

... 3 Hours Pass ...

Well, Em just emailed with a few little "problems." So now we're on v4 of the agenda, and I'm still excited, but now I'm totally spent. I think *this* time, we have it, however :)
There has NEVER been this many sessions at a BriForum. We had to increase the number of rooms we use for sessions to four (and five on Monday) this year, just to make room for all this super-cool content. FIVE ROOMS! The first day alone has speakers such as:
Ron Oglesby
Rick Mack
Tim Mangan
Shawn Bass
Thorsten Rood
Jeroen Van de Kamp
Brian Madden
Kevin Goodman
That's not even half of them!
I can't get over this process - I told Brian at noon, "It can't be that hard." He laughed. Planning out each session's placement is hard enough by itself, but when the content is all amazing, it's even harder.
As it stands, we have 72 sessions over the three days. This might change a bit as we get closer, but the view from two months out looks pretty unreal. Don't worry about not seeing everything you want, though - this year we're putting even more effort into the videos that we're now known for.
We're going to have cameras rolling in every room, and after the conference we're going to produce a set of DVD's with each session, just like last year. This year, though, we're going to use our new media player application, custom written just to provide those "talking head" videos that were so cool last year. This new player will also let you stream the videos across the internet in a more sleek way than last year (fast-forward, rewind, cuelists, and playlists) all using Adobe Flash!
Of course, if you can't get to the conference, you can still buy the DVD set with all 72 sessions, the keynotes, and the BriForum GeekOut game show shortly after the conference ends. Look for them in mid to late May.
I'm off to bed at just about 1:00am, a job well done, I hope :)
Once we get the agenda wrapped up, we'll get it posted so you can start planning your days. I'm sure you'll get just as excited as I did, but hopefully you won't get one of those emails from Em.
Here's a few pictures to show you what we were up against:


(by the way, Creme de Almond and Coke tastes like Cherry Coke, I don't know how I know that)