After SlideRocket, will VMware dump any more end user computing products?
As VMware moves away from non-essential product lines, some of its end user computing products may not make the cut.
This Article Covers
RELATED TOPICS
As VMware moves away from non-essential product lines, some of its end user computing products may not make the cut.
VMware reported record fourth quarter earnings yesterday but also announced 900 job cuts and a "planned exit of certain lines of business," according to a filing with the Securities and Exchange Commission. The company said it will focus on three core technology areas: the software-defined data center, hybrid cloud computing and end user computing (EUC).

Download this free guide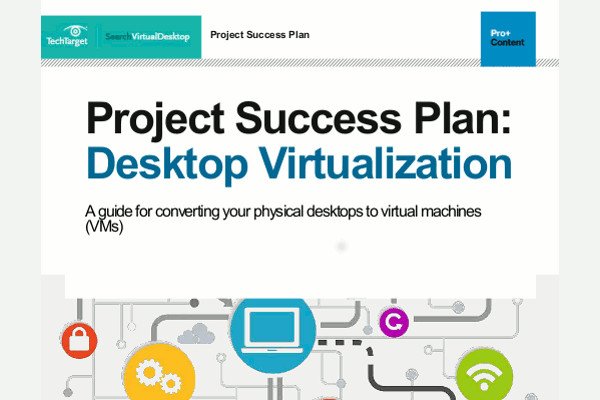 Instant Download: All-Inclusive 51-Page VDI Project Success Plan
When planning for VDI success, where do you begin? What options are available? What challenges might you run into? This expert all-inclusive VDI guide features 12 chapters to provide details on how to plan for a successful deployment, compare vendors and products, determine your ROI and much more.
By submitting your personal information, you agree that TechTarget and its partners may contact you regarding relevant content, products and special offers.
You also agree that your personal information may be transferred and processed in the United States, and that you have read and agree to the Terms of Use and the Privacy Policy.
VMware's EUC portfolio includes desktop and application virtualization, productivity and collaboration applications and Horizon Suite, a still-in-development mobile management offering. Not all of these products will live on, however; the company has already targeted one -- SlideRocket, a cloud-based PowerPoint competitor -- for elimination.
SlideRocket was part of VMware's application acquisition spree in 2010-2011. The company also bought Zimbra, an email and collaboration platform, and Socialcast, a social collaboration provider, during that period. The deals were puzzling at the time, and none of the products have really taken off since, leading to speculation that VMware will abandon ship.
"I always wondered about those businesses anyway," tweeted CA Technologies' Andi Mann. "Very non-core, and distracting."
Nobody thinks VMware will get rid of View or ThinApp, but what about its enterprise mobility management products? The company has been talking mobile for years, but only one product, Horizon Application Manager, is generally available. It would be easy to cut the cord on the others: no angry customers to deal with, no discontinued products to support, etc.
As Gartner analyst Chris Wolf pointed out, however, mobile represents a market (albeit a tough one) where VMware can grow new business.
"Workspace aggregation, Web, mobile are highly competitive and also have a different buyer," he tweeted. "Still I think VMware will fight."