A Community Relations Plan for Citrix
I've been thinking about some of Citrix's actions recently, and I've been thinking about some of the things people are saying about the company. I've decided to organize my thoughts into what I'll call a "community relations" plan for Citrix.
This Article Covers
RELATED TOPICS
I've been thinking about some of Citrix's actions recently, and I've been thinking about some of the things people are saying about the company. I've decided to organize my thoughts into what I'll call a "community relations" plan for Citrix.

Download this free guide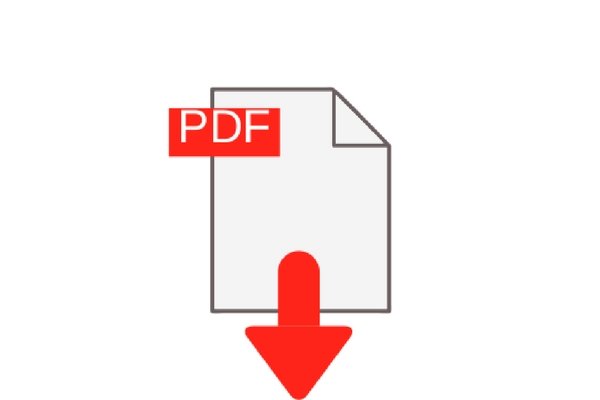 PDF DOWNLOAD: An in-depth look at the most-read Citrix headlines
Over the past year, Citrix has been at the center of countless news stories, and the BrianMadden.com team was there every step of the way reporting on the latest stories -- from major layoffs, to new XenApp and XenDesktop product features and everything in between. Take a look back at the headlines that caught the most buzz in this Citrix news guide.
By submitting your personal information, you agree that TechTarget and its partners may contact you regarding relevant content, products and special offers.
You also agree that your personal information may be transferred and processed in the United States, and that you have read and agree to the Terms of Use and the Privacy Policy.
First of all, this is a "community relations" plan, not a "public relations" plan. Citrix (via Greenough Communications) already has a very active PR department. But this department is like any PR department—they're focused on Citrix's image with investors and analysts. A CR (community relations) department would focus on Citrix's relations with the community—the technical folks, business partners, and the people in the field and in the trenches every day.
This CR department would keep an ear to the ground in the forums, user group meetings, and seminars. The CR department would visit customers, partners, and consultants.
For example, what happens when Citrix loses a deal to a lower-cost competing product? Surely the local sales rep knows, but where does it go from there? And what happens to all the feedback from the field?
Citrix claims to keep in touch, yet it took a question from the audience for Citrix's VP of Product Development to learn that there were substantial technical problems with a Windows Service Pack combined with Citrix software. These issues were substantial enough to light up every forum across the globe, yet high-level Citrix employees didn't even know about it.
Citrix should hire a Director of Community Relations, or a Director of Culture. So many people love Citrix products but do not like Citrix as a company. So many Citrix employees love the Citrix products but do not like Citrix as a company. The director of community relations should act as a liaison between Citrix and the community.
Citrix should create an email address called WhatTheHell@citrix.com, so people can ask them what they were thinking. How great would it be to be able to ask a company, "What were you thinking when you dropped support for NT4 in Feature Release 2?"
I chose that example for a reason. Back in 2002, Citrix decided that the Feature Release 2 update for MetaFrame XP would only support Windows 2000 servers—leaving anyone on Windows NT4 in the dust. This caused a HUGE uproar within the technical community, and many people (myself included) felt that Citrix was really screwing people who had NT4 and who paid for Subscription Advantage.
Two years later I had some beers with the (ex-) Citrix employee who made that decision. You know what? He told me that only eight customers were affected by that decision and that Citrix contacted each of them ahead of time and worked out a special arrangement.
So here it was not a big deal at all, yet due to a lack of communication between Citrix and the community, the community was ready to riot.
Citrix should create a whitepaper about the future direction of their technology. Instead of clouding the future about Bear Paw, Citrix should say "Yes, we understand Bear Paw, and here's what we're going to do to differentiate ourselves." This would inspire confidence in Citrix's product lines instead of driving people to wacky third-party opinions from sites such as this one. Citrix has a year before Bear Paw comes out and three years before Longhorn is released. That's a lot of time.
Citrix should re-focus their certification program. Currently, if you want to get a CCEA certification, you have to take tests on MSAM or Password Manager. The problem is that most engineers are server-based computing people. As much as Citrix would like to be a "solution," engineers focus on specific technology areas. It's not right to force a server-based computing guy to learn a portal product. (In response, Citrix points out that Microsoft's MCSE program combines several different technologies. While this is true, this is like comparing apples and oranges. People pursuing Microsoft certifications can choose from dozens of electives, so it's not really like Microsoft is forcing them in one direction.)
While they're at it, Citrix should think long and hard before retiring exams a few months after they're first offered. The ONLY tests available in April 2004 expired in May 2004.
Citrix should make it easier for people to get their hands on products. 90-day evaluation copies or limited-user version copies of all Citrix software should be easily available from the web. Anyone should be able to easily and freely get evaluation software.
Citrix should follow through with the commitment they made several months ago to create their own version of the Microsoft MVP program.
Creating a Director of Community Management in Citrix would go a long way. This person would need to have real power within the organization and should be able to freely talk about the direction of Citrix as a company in addition to the industry in general. This person should be able to talk to technical people and business people.
I personally think that the future of this technology is bright, and that Citrix is in a good position. By opening up as they grow, Citrix can keep that strong position for years to come.