Performance Monitoring 101, from BriForum 2008
Is it possible to have a 100% CPU usage yet still maintain a responsive system?
This Article Covers
RELATED TOPICS
This is a video of a breakout session from BriForum 2008, presented by Michael Thomason.
Session Description:
Is it possible to have a 100% CPU usage yet still maintain a responsive system?
Ever wondered that all the memory values in task manager actually mean?
What exactly is VM memory size versus Memory Usage?
How do I know when my processor, disk, or RAM is bottleneck? Mysterious application hangs and performance complaints?
Many attendees face these and many more performance questions every day. In this session attendees will get a basic understanding of using performance monitor to indentify system bottlenecks. They will also leave with acceptable "metric" values which can be used to indentify issues in their organization.

Download this free guide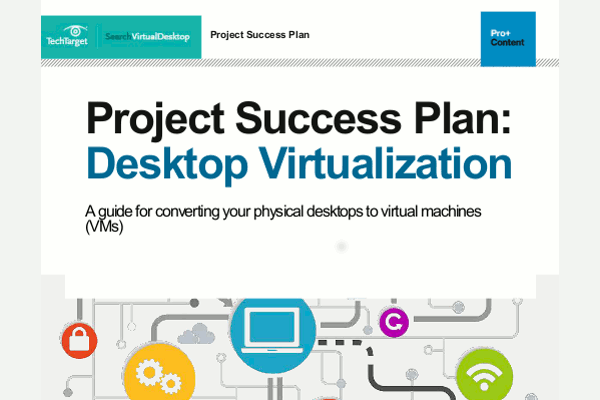 Download: Your 50-page VDI project success guide
Whether you're in the beginning phases of a VDI project, or already operating a fully virtualized desktop environment, this expert guide features 12 chapters that provide step-by-step details on comparing VDI vendors, hardware, staffing and budgeting considerations, post-deployment misconceptions and much more.
By submitting your email address, you agree to receive emails regarding relevant topic offers from TechTarget and its partners. You can withdraw your consent at any time. Contact TechTarget at 275 Grove Street, Newton, MA.
You also agree that your personal information may be transferred and processed in the United States, and that you have read and agree to the Terms of Use and the Privacy Policy.

Knowledge required: Intermediate knowledge of Windows required.