Managing Servers with the CMC - Citrix MetaFrame XP
The Citrix Management Console is the primary tool by which you will administer your MetaFrame XP servers. Because you will spend so much time managing with this tool, it is appropriate to consider best practices regarding its use.
This Article Covers
RELATED TOPICS
By now, you have probably realized that the Citrix Management Console is the primary tool by which you will administer your MetaFrame XP servers. Because you will spend so much time managing with this tool, it is appropriate to consider best practices regarding its use.

Download this free guide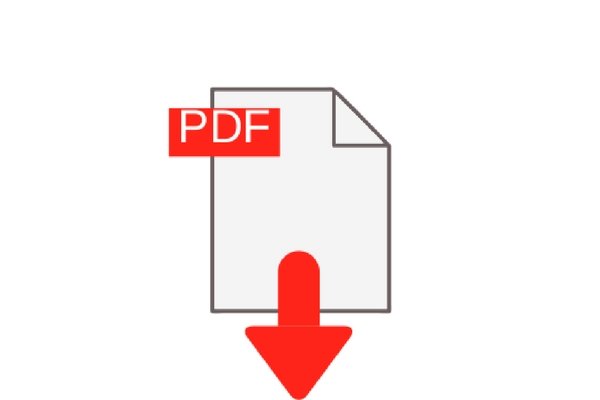 PDF DOWNLOAD: An in-depth look at the most-read Citrix headlines
Over the past year, Citrix has been at the center of countless news stories, and the BrianMadden.com team was there every step of the way reporting on the latest stories -- from major layoffs, to new XenApp and XenDesktop product features and everything in between. Take a look back at the headlines that caught the most buzz in this Citrix news guide.
By submitting your personal information, you agree that TechTarget and its partners may contact you regarding relevant content, products and special offers.
You also agree that your personal information may be transferred and processed in the United States, and that you have read and agree to the Terms of Use and the Privacy Policy.
Choosing a CMC Connection Server
When launching the Citrix Management Console, you are asked to choose the MetaFrame XP server you would like to connect to. From a functionality standpoint, all servers within your server farm will provide access to the exact same data and configuration options. From a performance standpoint, you need to consider how the CMC works.
As you can see in Figure 16.1 (facing page), the Citrix Management Console gets its information from the Zone Data Collector for the zone of the server to which you connected your CMC. To save network bandwidth and increase CMC responsiveness, always connect your CMC to a Zone Data Collector, effectively eliminating one complete hop for your configuration information.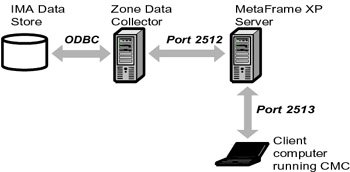 Figure 16.1: How the CMC receives its data
Run the CMC Locally on a MetaFrame XP Server
For even greater performance gains, you should run the CMC locally on a MetaFrame XP server that is a zone data collector. You can then connect to the CMC via a standard ICA session. By doing this, all three CMC components outlined in Figure 16.1 (CMC, MetaFrame XP server, and Zone Data Collector) are located on one physical server.
Many companies that do this then choose to publish the CMC as an ICA application, allowing their administrators to access it no matter where they are. You can publish the CMC by publishing the command line "java -jar tool.jar" from the CMC directory, which is usually \Program Files\Citrix\Administration\.
Configuring Data Refresh in the CMC
Every time you refresh the information presented in the CMC, the zone data collector is queried to resend the data that is on the screen of the CMC requesting the refresh. Such a refresh takes computing power and cycles away from the zone data collector.
While it is tempting to configure the CMC to automatically refresh its screen, this is not recommended. Usually you do not want to add the burden to your zone data collectors when you can very easily press the "F5" key while using the CMC for an on-the-spot refresh. If you configure auto-refresh and then walk away from your workstation, the zone data collector will continue to waste cycles refreshing your screen.
Number of Concurrent CMC Consoles
Every open Citrix Management Console adds load to the zone data collector of the server to which the CMC is connected. For this reason, it's important to that you keep the number of open CMCs to a minimum.
If some people only need to gather basic information, you should show them how to use command-line tools. Of course the command-line tools are going to utilize the zone data collector just as much as the CMC, but they are generally used only as needed.
Configuring Server and Application Folders
From within the Citrix Management Console, you can create server and application folders. These folders can be used to organize and sort the large numbers of applications and servers that you might have in your server farm. It's usually easier to find specific applications or servers if they are logically grouped together. This is especially true in large, multi-location environments that have some corporate-wide applications and some local applications.
It's important to note that grouping applications into CMC folders is not the same as configuring Program Neighborhood folders. CMC folders only affect the display of applications to administrators connecting via the CMC.
Also, when you refresh the CMC view, only the currently displayed information is re-queried. If there are 100 applications with no folders, information for all 100 applications needs to be collected and sent to the CMC. If these same 100 applications were spit into 10 folders with 10 applications each, a screen refresh will only request information from the zone data collector on those 10 applications. Multiply this savings by the number of administrators in your farm and you can see how creating CMC folders can save some real processing power on your zone data collectors.
Many organizations choose to create both application and server folders based on their zone boundaries.
Advantages of Creating Application and Server Folders in the CMC
Ease of use.
Increased performance.
Disadvantages of Creating Application and Server Folders in the CMC
Sometimes it can be difficult to find the particular server or application that you are looking for.
Everyone must agree on a common naming convention.
Using the Citrix Web Console
If you are using Feature Release 1 or 2, you can monitor and manage your MetaFrame XP servers with the Citrix Web Console (CWC). The CWC is a web interface version of the Citrix Management Console, although the CWC does not have as much functionality.
With the CWC, you can view active sessions and applications as well as information about servers and users. You can also perform basic administrative tasks, such as logging off and disconnecting sessions, sending messages to users, and shadowing sessions.
In order to use the CWC, you must use IIS 5.0 or newer as your web server. This means that the CWC cannot be used with Terminal Server 4.0 servers. Also, the CWC only supports Internet Explorer 4.0 or newer. You cannot access it with Netscape.
You can install the CWC from the Feature Release 1 CD. The CWC URL is then set to http://servername/Citrix/WebConsole. When you access that URL, you will be presented with a logon box. That logon box only has two fields-username and password. If you need to log into the CWC with an account from a domain other than that where the CWC is running, you will need to use the "domain\username" syntax in the username field to specify your domain.
Advantages of the Citrix Web Console
Does not require NFuse.
Does not require the ICA client software be installed on the client computer.
Disadvantages of the Citrix Web Console
Requires Feature Release 1 or 2.
Requires IIS 5.0 or newer, so it does not work with Terminal Server 4.0.
Only supports IE web browsers.
It is not secure. (Although SSL can be used to secure it. See Chapter 15 for details.)
Limited functionality.
Why not just publish the real CMC and access it via a web link?