BriForum UK 2011 - Citrix XenClient Hypervisor: Myths and Facts About Real World Readiness
Presented by Thorsten Rood

Download this free guide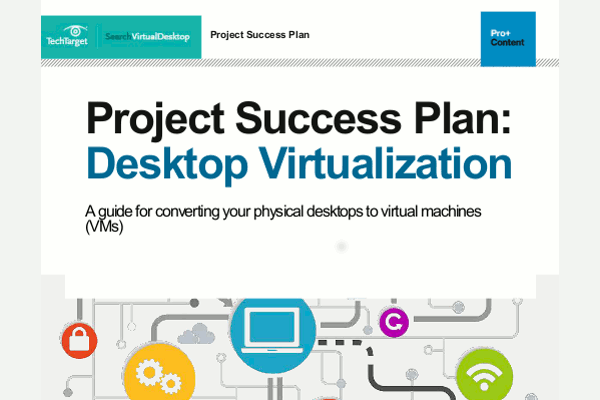 Download: Identifying the gaps in your VDI management strategy.
This expert guide features 12 chapters that provide step-by-step details on comparing VDI vendors, managing virtualized desktop infrastructure, staffing and budgeting considerations, post-deployment misconceptions and much more to help you ensure you get the most from your VDI investment.
By submitting your personal information, you agree that TechTarget and its partners may contact you regarding relevant content, products and special offers.
You also agree that your personal information may be transferred and processed in the United States, and that you have read and agree to the Terms of Use and the Privacy Policy.
Presented by Thorsten Rood