Meet the Editors of BrianMadden.com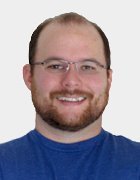 Gabe Knuth Independent industry analyst gknuth@techtarget.com
Gabe Knuth is an independent industry analyst and blogger, known throughout the world as "the other guy" at BrianMadden.com. He has been in the application delivery space for over 12 years and has seen the industry evolve from the one-trick pony of terminal services to the application and desktop virtualization of today. Gabe's focus tends to lean more toward practical, real-world technology in the industry, essentially boiling off the hype and reducing solutions to their usefulness in today's corporate environments.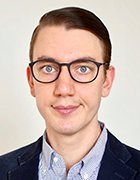 Jack Madden Analyst and blogger jmadden@techtarget.com
Jack Madden writes about enterprise mobility management and end user computing at BrianMadden.com, a TechTarget website devoted to desktop virtualization and enterprise mobility. Jack has written hundreds of articles and spoken at BriForum, Citrix Synergy, VMworld, and other events in the US and Europe. He is the author of Enterprise Mobility Management: Everything you need to know about MDM, MAM, & BYOD and co-author of The VDI Delusion. You can find a list of all of Jack's recommended enterprise mobility resources here.
.